Information Requests allow you to request employees to complete forms, sign new policies or update their visas/licences.
Follow these steps to learn how to set up an information request which allows employees to easily sign new documents or update their personal information in a similar format to the onboarding process!
Follow Me.
1. Go into Settings > Rules > Process Templates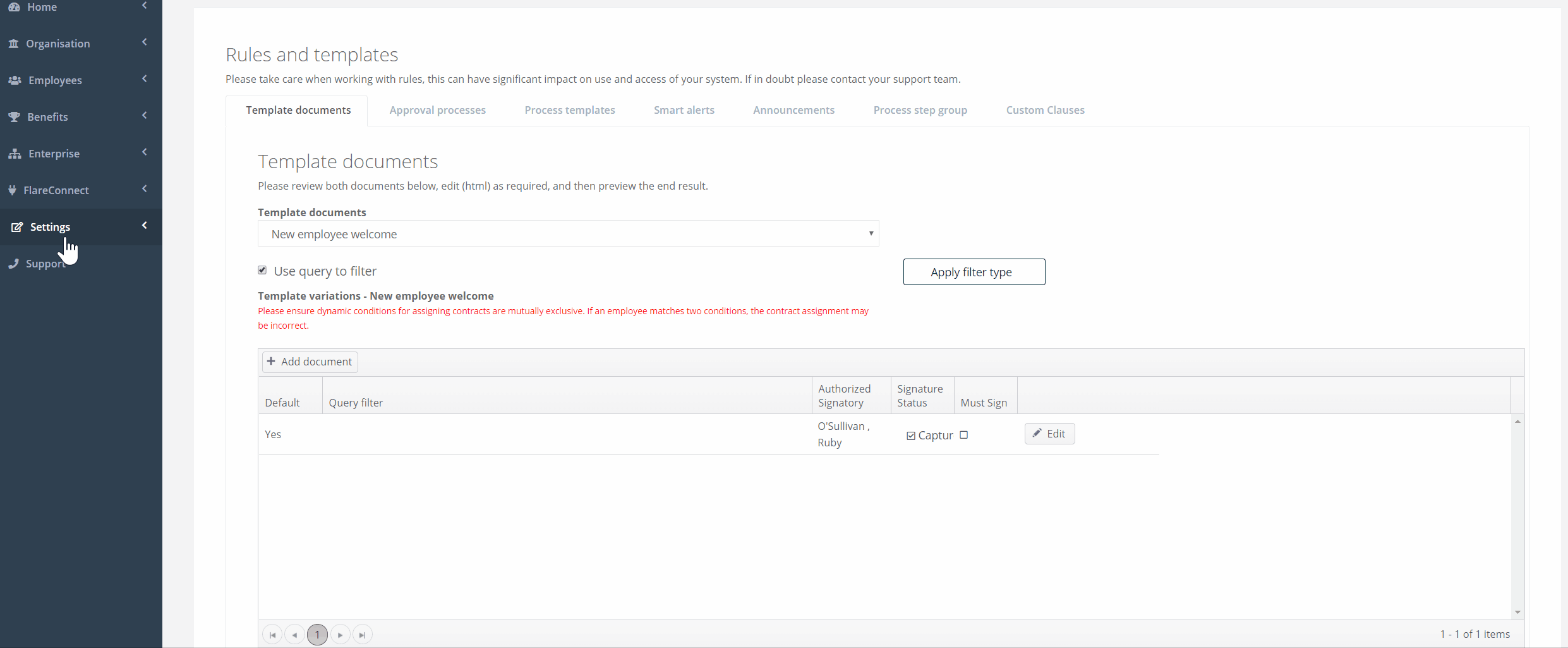 2. Under Process Group, select Information Request.
3. Click 'Add new' and give it a name
Note: This is just a name for the process, it is not visible to the employee
4. Under Process Type, select Information Request.
Under Process Description, you can write a short sentence as to what the process is about for your own reference.
5. Click Save.
6. Similar to building an Onboarding process, click 'Add new' and create as many steps as desired. Below is an example of an employment contract step.
Don't forget to click Save!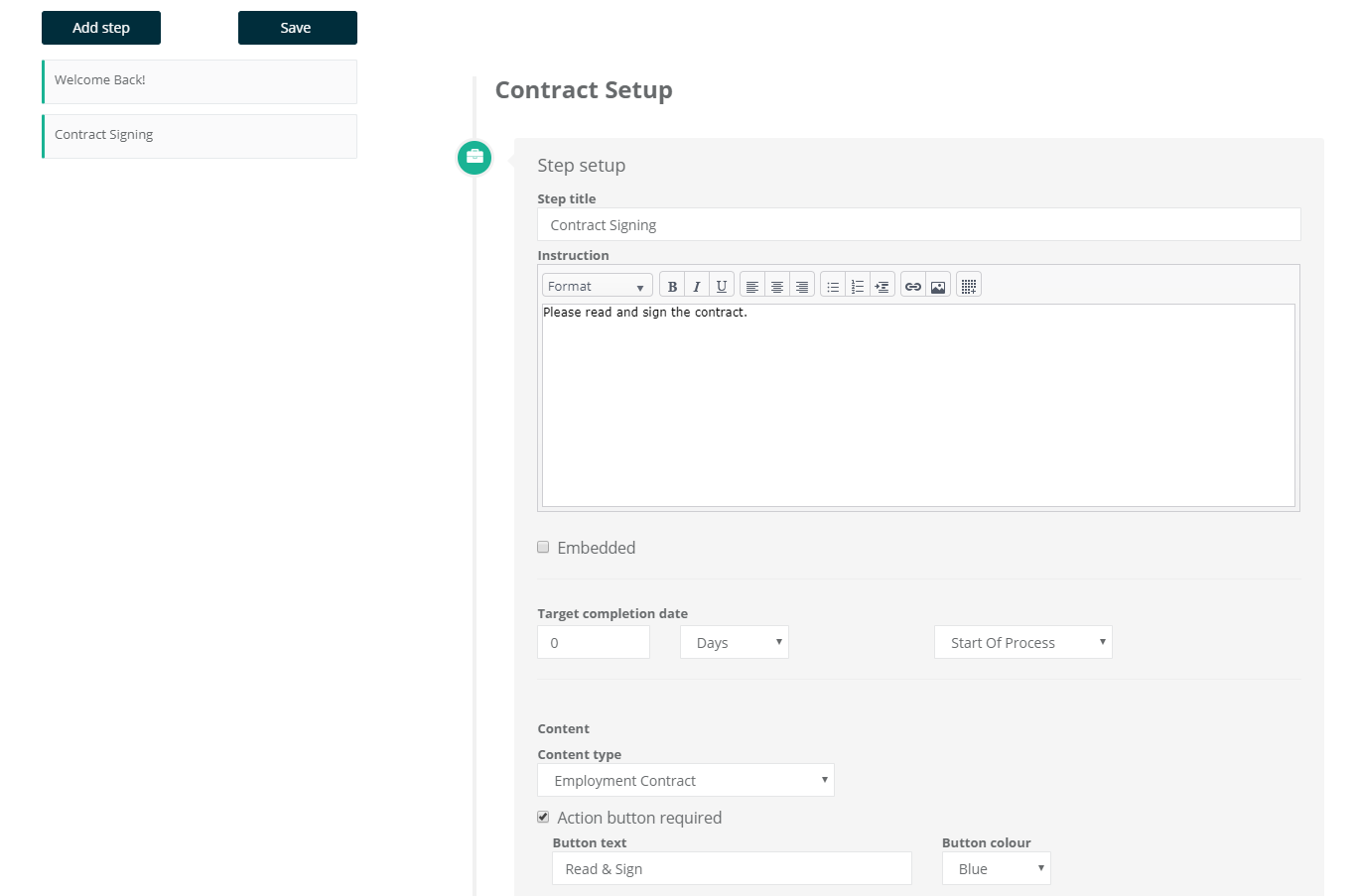 7. Go to Settings > Rules > Smart Alerts and ensure that the Info Request Smart Alerts are set up.
We recommend you set up:
Process Management > Process instance created
Process Management > Process instance declined