101.
From time to time changes need to happen in any organisation. Using Flare helps remove some stress by automating the off-boarding process as well as tracking each step.
 

This action requires high level permissions

Exercise caution when changing employee's statuses as once they are set they cannot be reverted.
Follow Me.
1. From the Menu, select Organisation, then Manage Employees.
2. Find the Employee you wish to terminate by either manually scrolling or searching using the

 icon
3. Click Set status next to the employee you wish to terminate

4. Update the employee status to terminated as shown below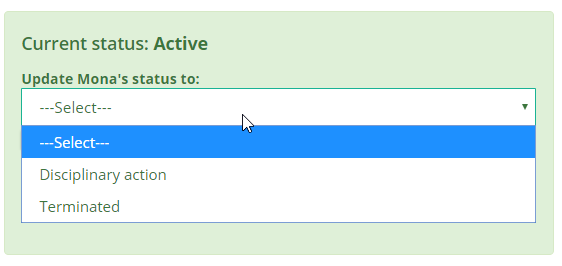 5. Set an effective date in the future, this is the date the employee will be terminated from the platform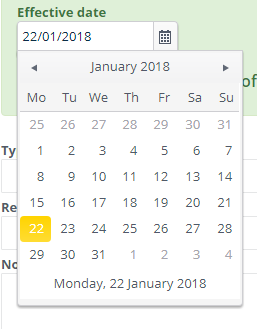 6. Fill in the details about the termination and click 

7. If applicable you may need to approve the termination, you can learn how to do that here.
8. This will initiate the offboarding process
Contact Us
If you need any more help feel free to send us a message by clicking on the "Help" icon
Or you can call us on 1300 352 734
You can also email our support team on Support@flarehr.com