The 101
Be able to populate data from Flare into static forms by adding merge fields into PDF documents. 
Follow Me
1.  Choose your PDF document you wish to create a custom form with. 
2.  Open this PDF into a PDF editor such as NitroPro or Adobe Acrobat Pro DC to allow you to manipulate PDF documents
(for the purposes of this article NitroPro has been used. Other software is available and may operate differently)
3. Go to the menu bar and select Forms>Text Field

4. Add text fields to the area on the PDF document that you wish to manipulate within Flare.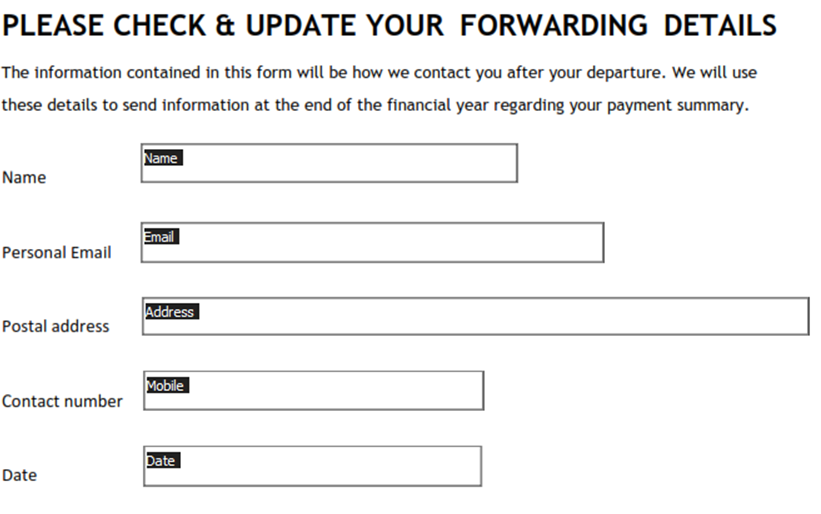 5. You can customise these fields with text or by other means by right-clicking and selecting properties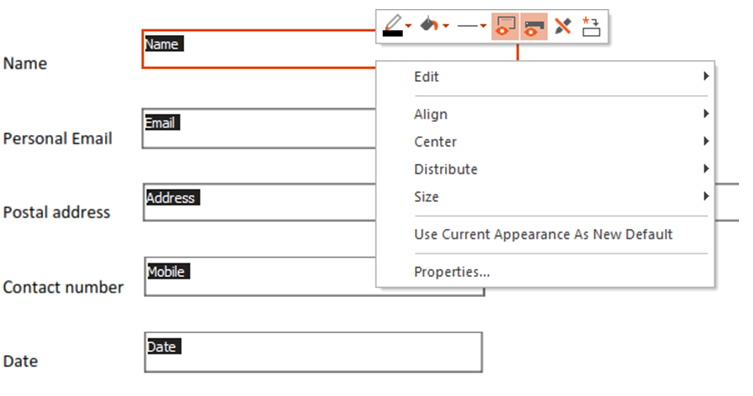 6. Within this window you can manipulate the text fields to the requirements you require the form to have within Flare.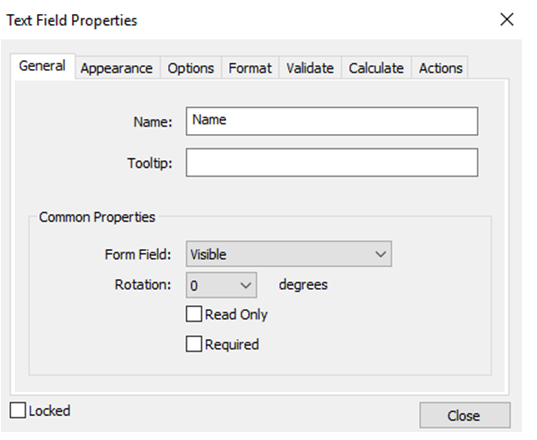 Required - The required box is useful for forcing employees to populate this text field before they can move on with the form within Flare. 
7. Once you have finished customising the PDF document in the PDF editor open a PDF viewer, such as Adobe Acrobat Reader DC to view the document. Make sure that you are able to manipulate the text fields. If unable to do so, repeat steps 2-6 until desired functionality is reached.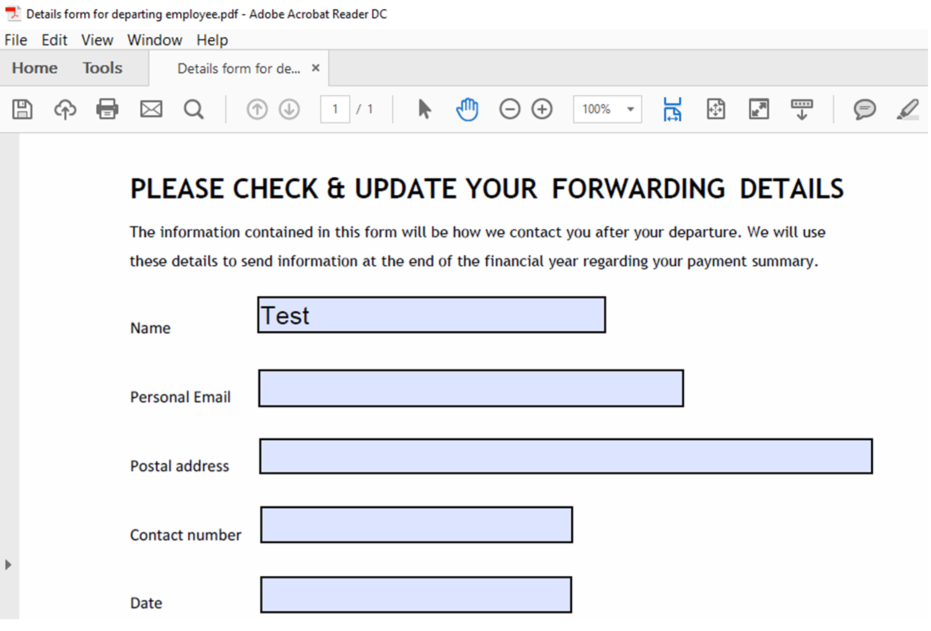 8. Log into Flare and navigate to Organization>Library. 
9. Select the Forms file or location you wish to upload the form. 
10. Select 

11. Fill in the required information including 
Title - A name for the document 
Description - A brief description about any key points within the document that may be important. 
12. Select 

 and choose the appropriate file from your computer to upload
13. Right click the document and select Map form fields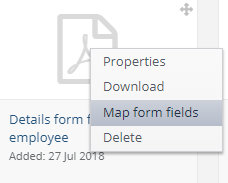 14. You will see that under the column Form field name the text fields you populated on PDF editor are placed here. In the Map to field column select against the text field name and a drop down box will appear. 

15. Select the appropriate merge field that you wish from the drop down menu.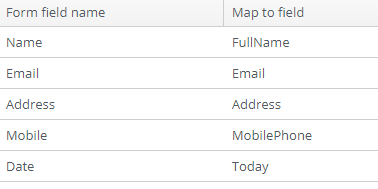 16. Select Update 

If you wish to apply a signature to the form visit the how to map a signature to a form or document.
In order to test this is working correctly create an info request. If unsure how to create an info request click here.
Contact Us
You can call us on 1300 352 734
You can also email our support team on Support@flarehr.com