Keeping track of document versions is simple and transparent thanks to your Flare platform. You can easily see what versions have been in play & who managed the changes – vital details to know when you need to. Follow these steps to keep your important docs updated and secure.
| | |
| --- | --- |
| | The functionality and details you can see or edit will depend on your security level and hierarchy within Flare as set up by your company. |
Follow Me.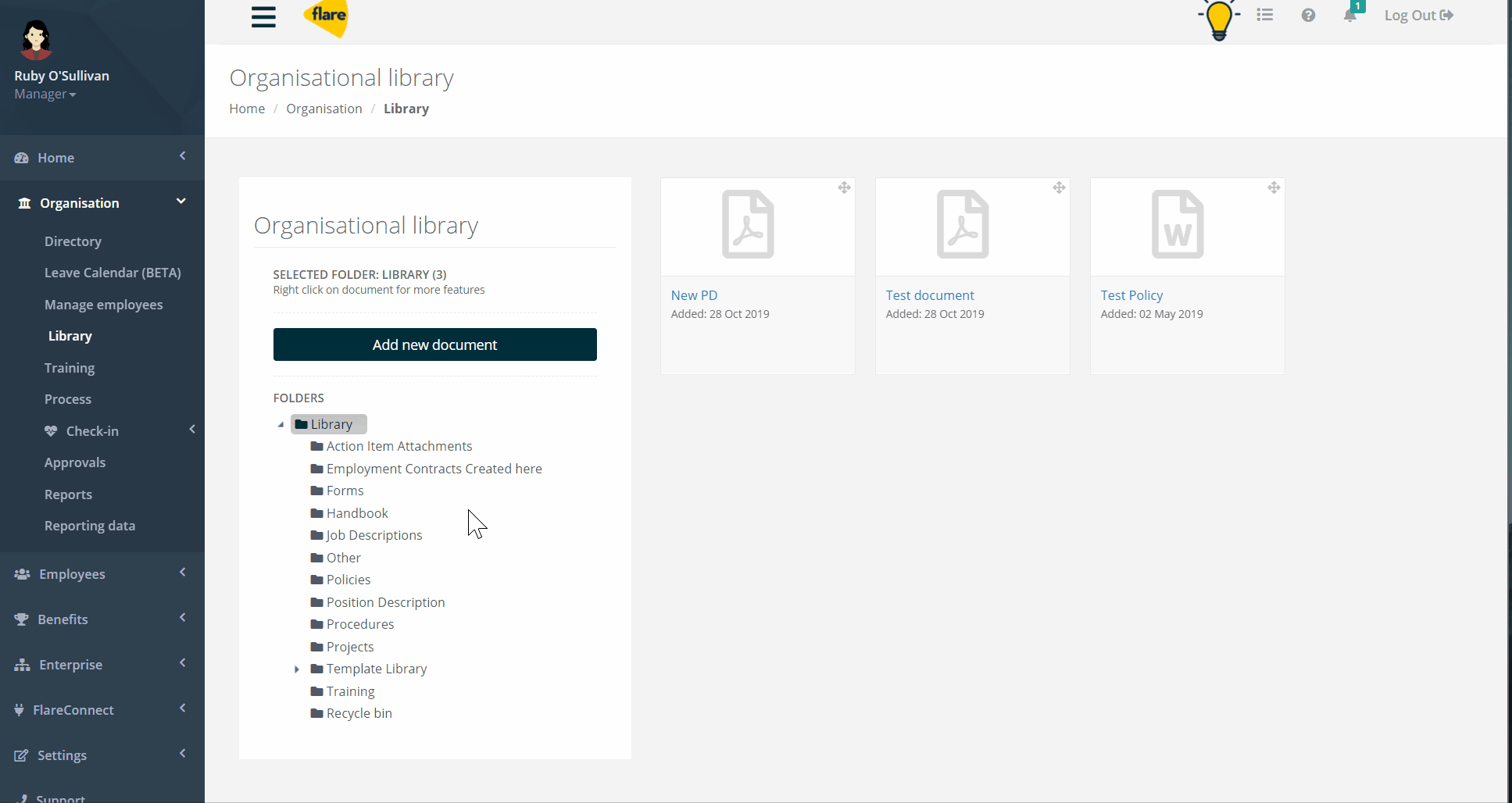 1. From the Menu, select Organisation, then Library.
2. From the list of folders, select the one that contains the document you need to review. The documents in this folder will appear next to the folder list.
3. Select the document you require and right click on it to show a pop-up list of options. Select Properties.
4. A large pop-up will appear. Review the Title and Description text fields and update them, if required, by typing in them.
5. Review the employee name that appears in the document Owner field. To edit, select Change and start to type the new name into the Owner text field. A list of employee names will start to populate, select one.
6. Click Accept to confirm the change of Owner.
7. Review the details of the Version Control tab;
→ Ver: This shows the existing versions. The asterisk indicates the current version.
→ Date: This shows the date the document version was uploaded.
→ Comment: This shows the reason entered for the change to the version.
→ Updated by: This shows which employee made the version change.
→

: Click this symbol to download the version.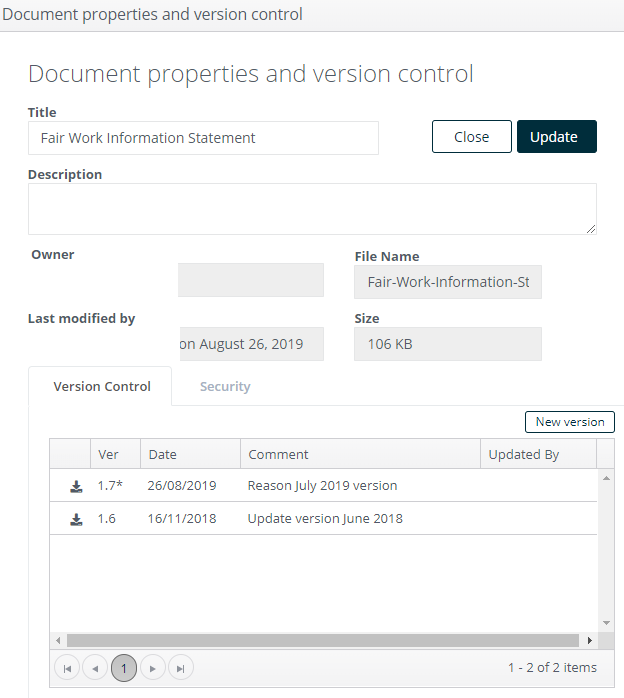 8. To upload a new version, click New version.
9. Enter a reason for the new version and click Select and upload.
10. A pop-up will appear, showing your document folders on your PC. Select the document you wish to upload and click Open.
11. The document will upload to Flare and will appear in the Version Control tab on the top line. The new version will now display/download whenever it is used in Flare.
12. Signatures will need to be re-mapped on the updated form. See How To Map a Signature To A Form or Document
13. Click Update to save all changes.