Have you just gone live with Flare or launched an Info Request and would like to track the completion of these processes?
Flare gives you two ways to get an insight into who has and who hasn't completed a process - either via an Excel report you can download or as an overview via the 'Progress' tab.
To review using the Process screen use the below steps:
Process tab:
1. Go to Organisation > Process (ensure you have permission to access this page)
2. Select the process type via the arrows (Onboarding and Offboarding, Information Request or Custom)

3. Select the process from the drop down
4. Track employee completion percentage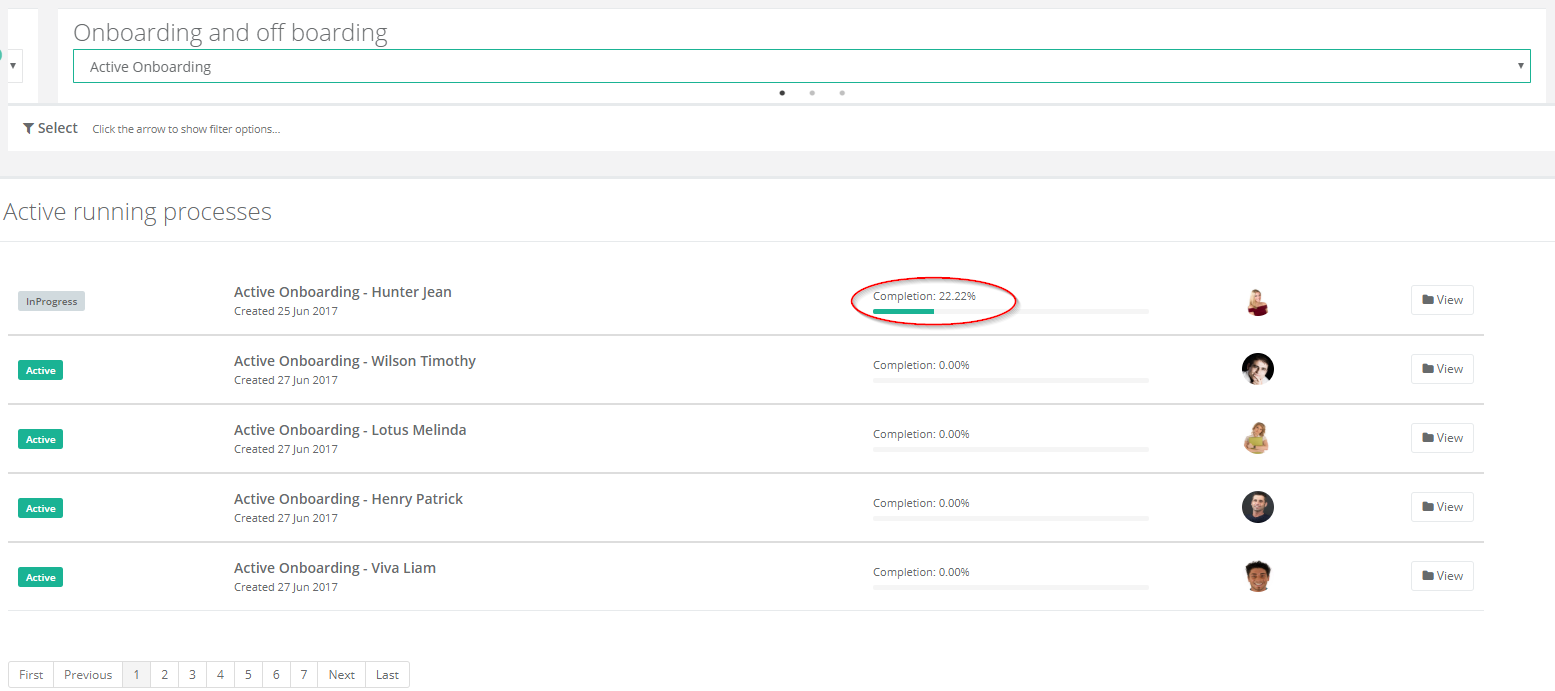 Note: 'Display information' steps such as 'Introduction to Onboarding' where employees do not have to action anything, will always show as a completed step. This means a percentage of the process may be shown as completed, despite the employee not having logged in yet.
You can use the filter functionality to search for specific employees or areas of your organisation.

5. Click on 'View' next to the employee to see individual step completion. If step is marked as 'All done' it has been completed.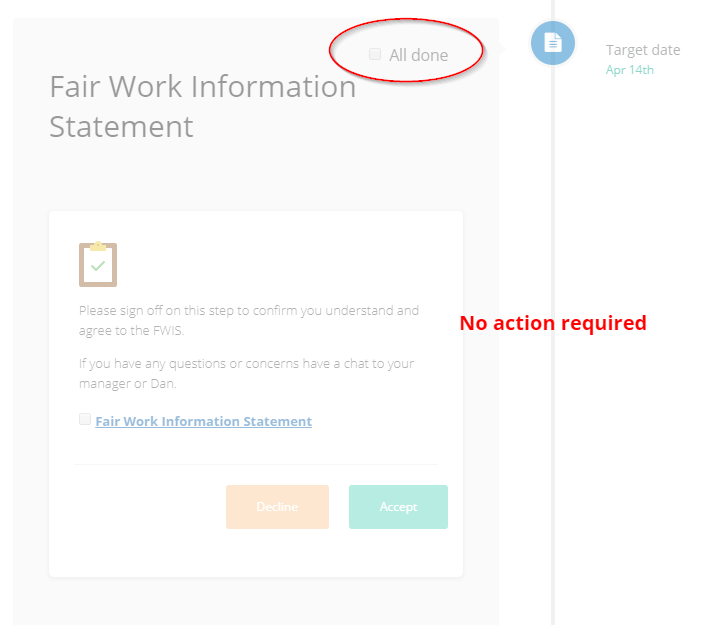 Note: For security reasons, this area shows your data (not the employee's detail).
To export a report with the process completion follow the below steps:
'Active Instance progress' Report:
1. Go to: Settings > Account
2. Go to the 'Maintenance' tab
3. Scroll down to the 'Export active instance progress' feature
4. Select the process from the drop down
5. Click on 'Export Active Instance Progress'
Note: Users with Status 'Active' have not yet started the Active Instance (the process), Status 'In Progress' indicates that the user is in the middle of completing the process, Status 'Completed' means the user has finalised the process.
Prefer to watch the video: