The 101.
If you need to change your bank details just follow the steps below and you'll be good to go in a few quick steps!
Follow Me.
Login to FlareHR and then follow these steps to change your bank details
1. Access the Bank account page from the Employees menu as shown below.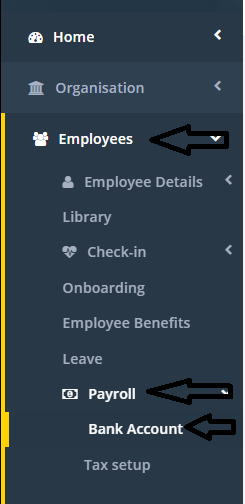 2. Edit the details of the bank account you wish to change then click 
3. You can also add a new bank account by clicking 

and filling out all required information
4. To delete a bank account click the 

icon next to the bank account (you cannot delete your Primary Bank Account)
Need assistance?.
Click the
 icon in the bottom of this page or see the FlareHR Support page