Two-Factor Authentication (TFA/2FA) is an extra layer of security in order to log in. The goal of 2FA is to make it harder for potential intruders to gain access and steal your personal data or identity.
On the Flare platform, you have the option to log in to your account with 2FA by a text sent to your mobile phone. This article will give you a step-by-step guide on managing 2FA on your Flare profile.

Enabling 2FA for the first time
Resetting 2FA
- As an employee
- As an employer/Flare admin
Enabling 2FA for my account for the first time
Step 1
Upon logging into Flare, you will see a message at the top of the screen with a link that will bring you to the 2FA Setup page.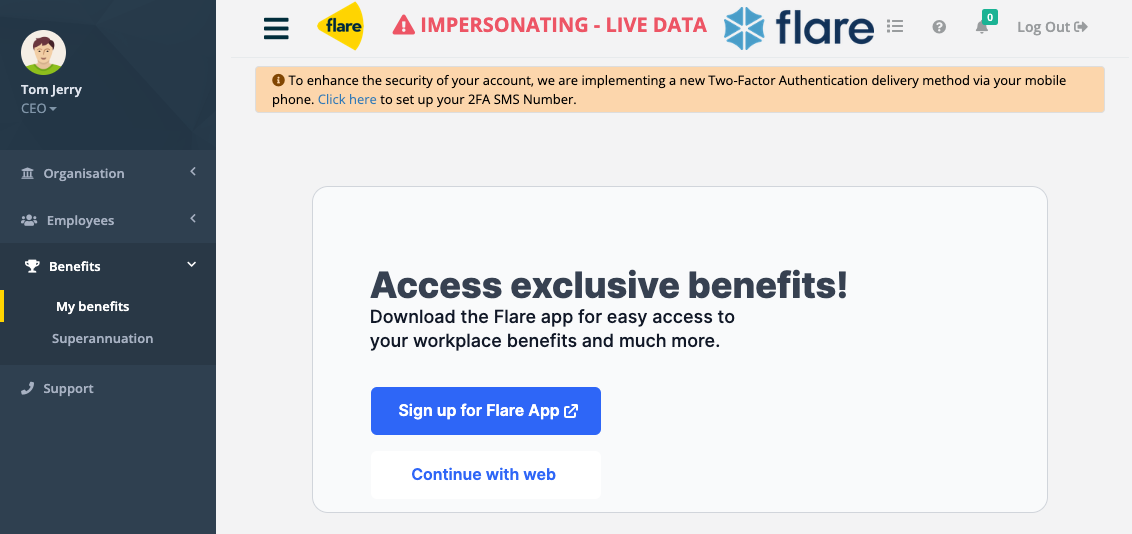 Step 2
On the 2FA Setup page, enter the mobile number that you want to use for logging into Flare, and click Send Verification Code. Then click Yes to confirm.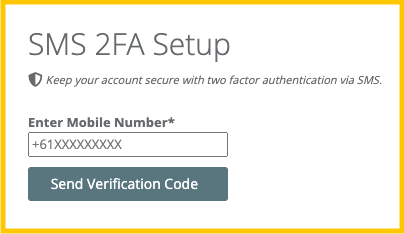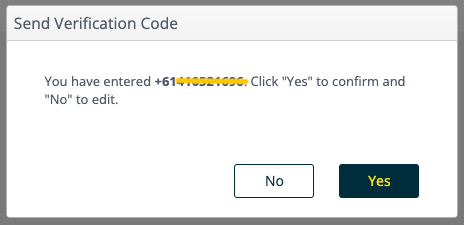 Step 3
You'll then receive a text message from TWVerify.
Enter the 6-digit code on the field provided, and click Verify.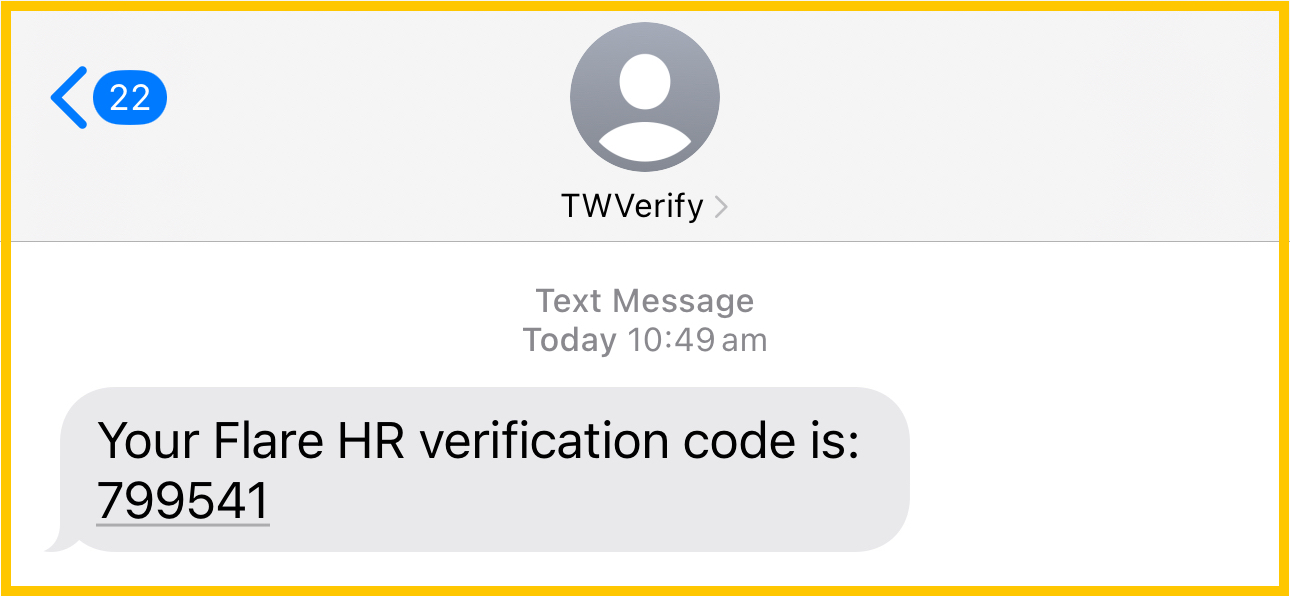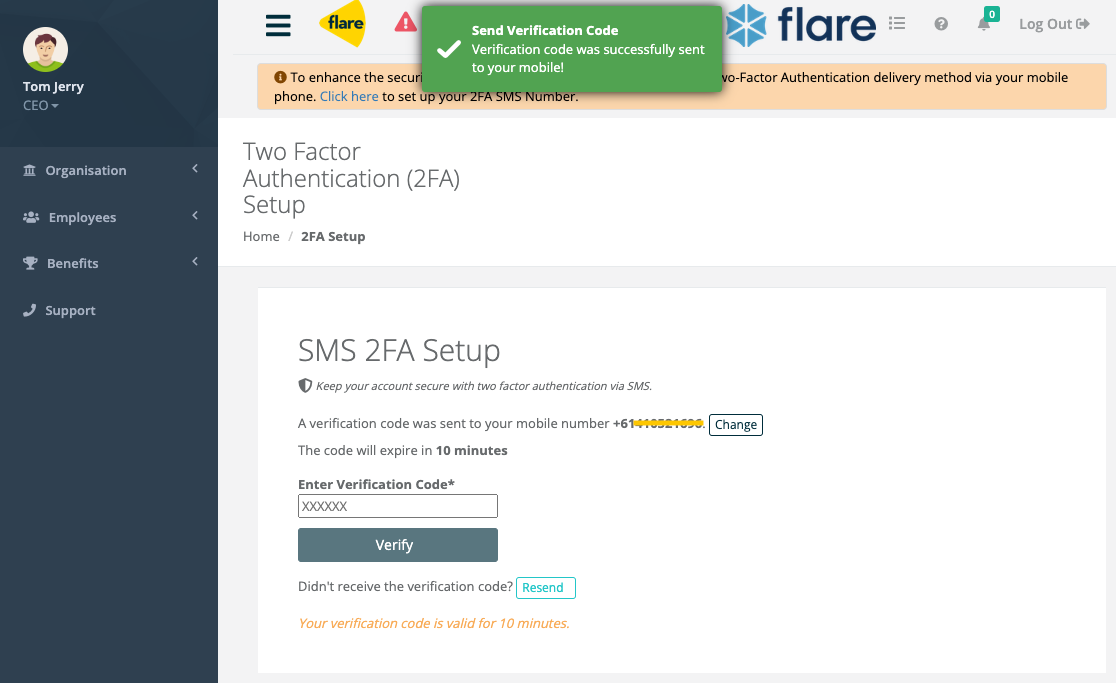 Done 🎉
You'll see the below screen confirming that you have successfully enabled 2FA on your Flare profile.
The next time you log in, you will need to enter the new code sent to your mobile via text.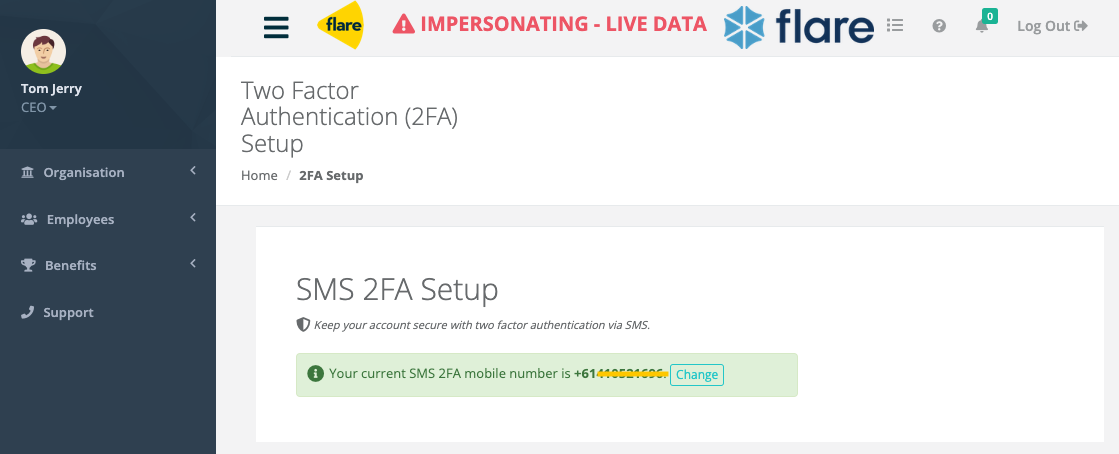 Resetting 2FA as an employee
If you have updated your mobile number and intend to use that number to log into Flare moving forward, on Flare, click the dropdown under your name, then click 2FA Setup.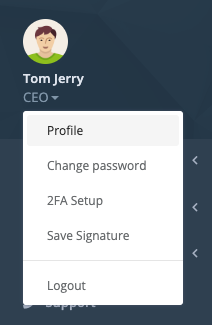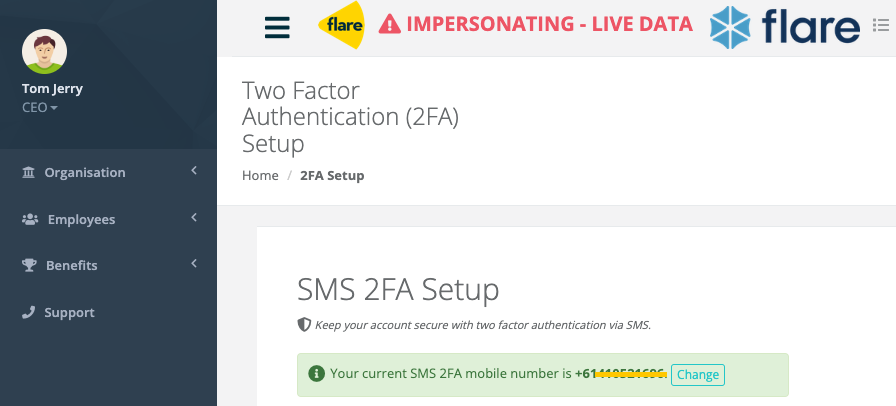 Click the Change button, enter your new mobile number on the field provided, and enter the code from the text message that you've received.
Resetting 2FA as an employer/Flare admin
As a Flare admin/system manager, you are able to manually update an employee's 2FA mobile number. To do this, navigate to Settings > Account > Two Factor Authentication (2FA)

Enter the employee's name on the Find employee field, and enter their new mobile number. Click Update, then Yes to confirm the change.
A confirmation message will appear letting you know that you've successfully updated the employee's mobile number for 2FA. The employee can now log in using their new mobile number.