Our new security page allows you to take role based security to the next level.
Set security based on legal entities

Greater control over permissions

Simple setup
Setup your Permission Groups per Legal Entity
You can now link permission groups to legal entities. This is great when a group such as Payroll in one entity should have different levels of access compared to the Payroll group in another entity.
Greater Control
Our permissions are now divided into 5 types; Self, Direct reports, Reporting line, Team and All.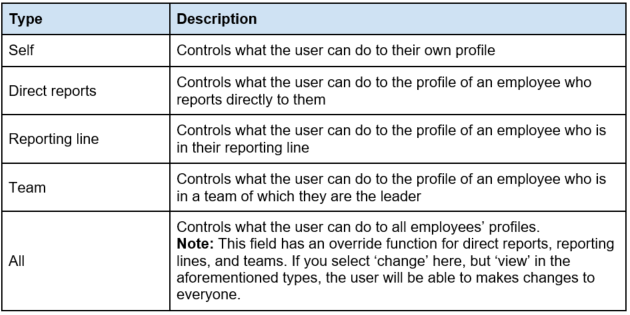 Each permission will be controlled in one of two ways.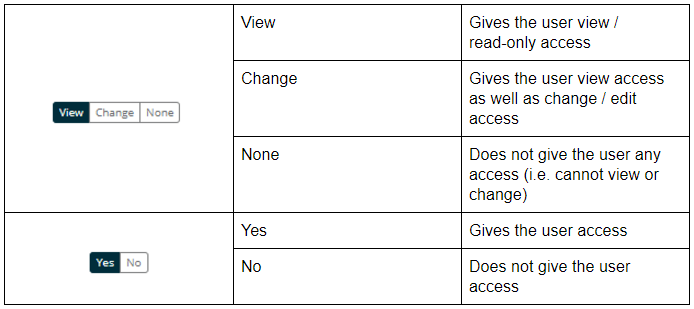 Permissions are now grouped into one of two categories:


 
Permission group that are entity based, apply to people in that entity only, so an entity based permission group does not have any Global permissions.
Note that because entity based permission groups do not have global permission, changing a security group from global to entity based will remove all global permissions from that group.

Greater Understanding
 You can now hover over an 'info' icon on the security page to view a description of the permission.