We understand that sometimes you might need a separate onboarding/ offboarding process for different types depending on Employment Type (Part Time, Full Time), Location, Department, Job Role, etc. For example: You might want all your employees in Flare, but might not want contractors or temporary workers to fill in TFN or Super details. Flare provides you the functionality to set up different types of custom onboarding processes that would apply automatically once the specified job role or employment type is selected when adding the employee.
Follow Me.
1. From the Menu, Select Settings > Rules > Process Templates.

2. Select Onboarding and Offboarding from the Process group drop down. Click Add New to add a new process and type in the the desired process name you wish to create. For example: Onboarding - Contractors and Temporary Workers Onboarding. Click on Save (or you can click on Clone to make a copy of your existing process that you may want to make slight changes to).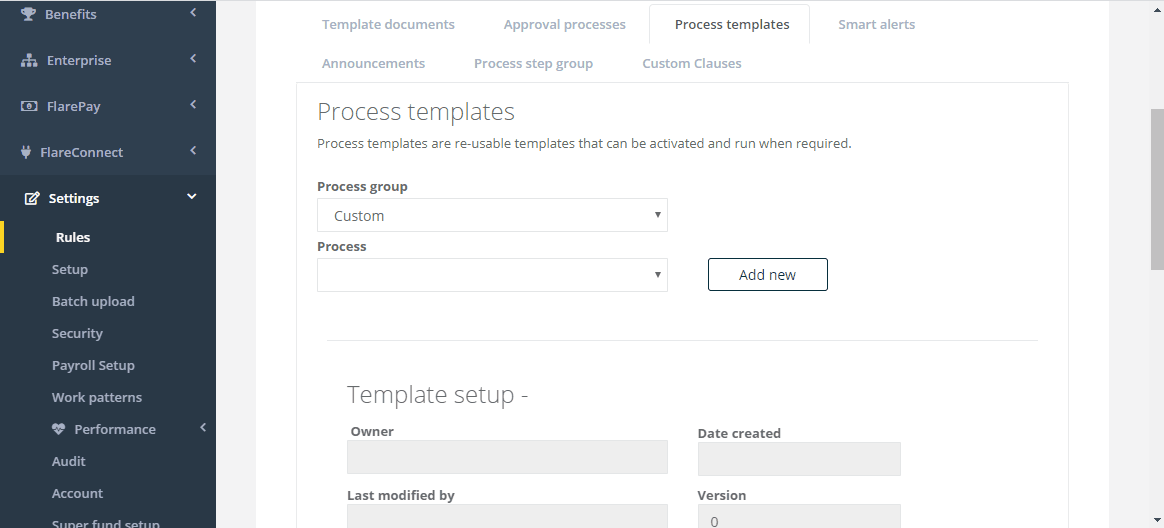 3. Under Template Setup - New Template, select Onboarding/ Offboarding depending on the type of custom process you'd like to create under Process Type.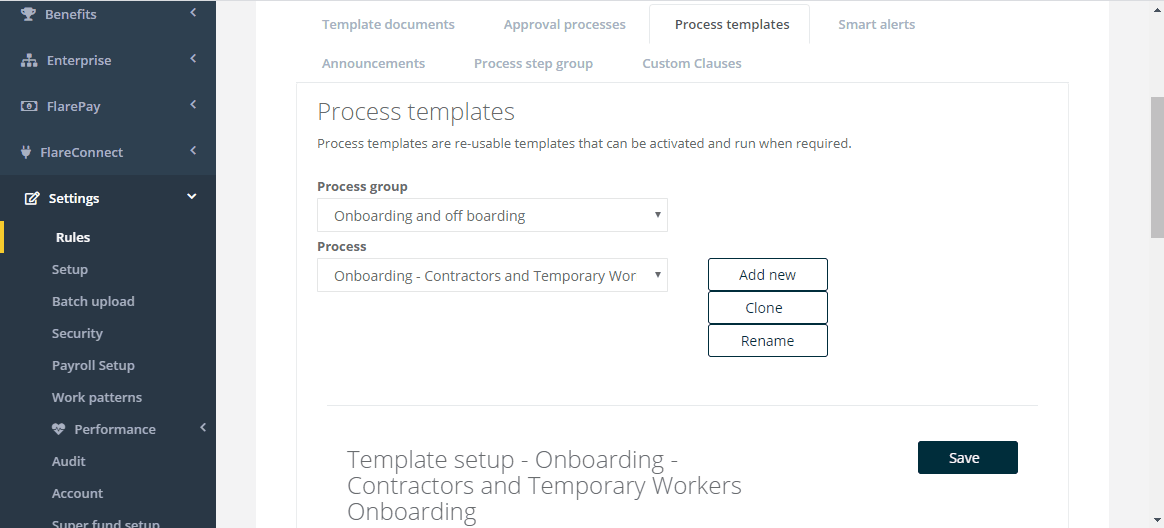 4. Select Edit Filter under Filter Query. Click New and type in Query name and any condition that you'd like to apply, then Tick Require permission to edit query and click Update > Apply.
For example: We are creating custom onboarding for Contractors therefore we would enter the condition 'Employment Type is equal to Contractor'. It is possible to select multiple conditions or create groupings under a condition.

5. Select the query that you just created under Filter Query and set up the required process steps that you wish to include in this particular custom onboarding/ offboarding step.

6. Once you've set up all the process steps required, tick Active to make the process operational and click on Save.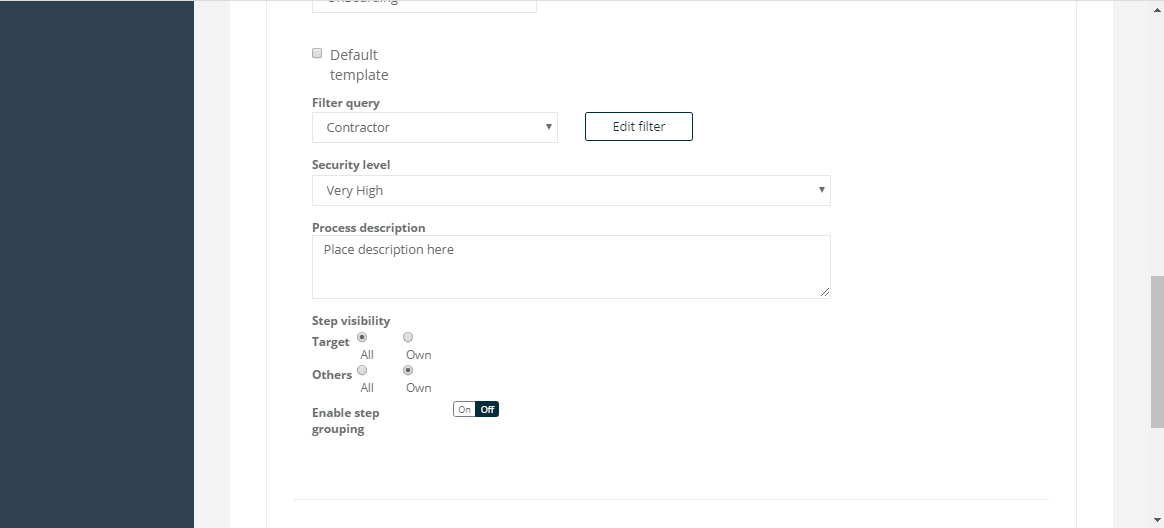 After finishing the steps above, all employees marked with the selected employment type, job title, location, etc (Contractor in the stated example) will view the new custom onboarding that we just created, whereas everyone else will view the default onboarding.
What's next?
Perhaps you would like to learn how to Add and Edit Items on a List?
Or, maybe it's time to review your Permission Groups?