The 101.
When setting up an onboarding journey you have the ability to add a step that allows a new employee to review and sign documents related specifically to their job. 
Please ensure your job records (templates) are set up to continue with the process below.
Please follow the below steps to allow a review and signature of the document - 
If you would rather watch this as a video, you can do so here. 
Follow Me.
Adding the step to the workflow
1. Go to Settings > Rules > Process Templates. Locate the relevant process and then scroll down to find the 'Process steps setup'.
2. Click the 

 button
3. In the blank step you've just created - complete the step details (title, allocate step group, instruction) and select 'Read and Sign JobDocument' as the content type.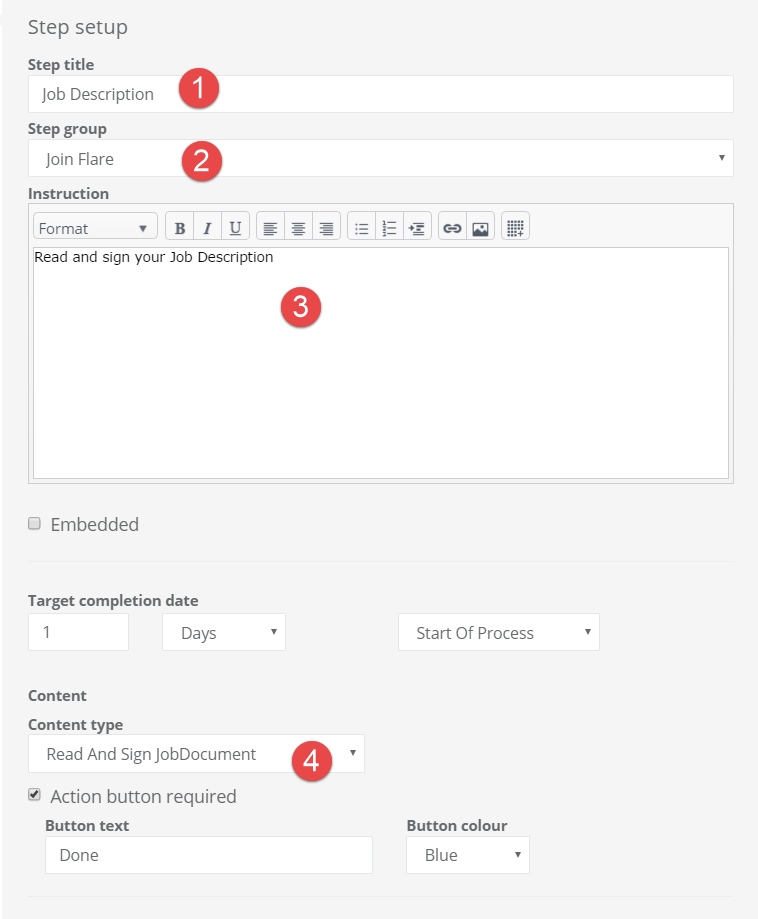 Ensure job documents are added to jobs
Please note: If no documents are attached to a job, there will be nothing for the employee to review and sign.
 
4. Go to Settings > Setup > Jobs
5. Select the Job you would like to add a document to.
6. In the 'Documents required for this job' section, select which folder you would like the Job Description to appear, once the employee has signed it (e.g. 'Completed Documents') (1)
Note: What you're doing here is saying 'When the employee has completed the Sign Job Documents step in onboarding, put a copy of any documents they've reviewed in this folder'.
7. Click 'Add from Library' (2)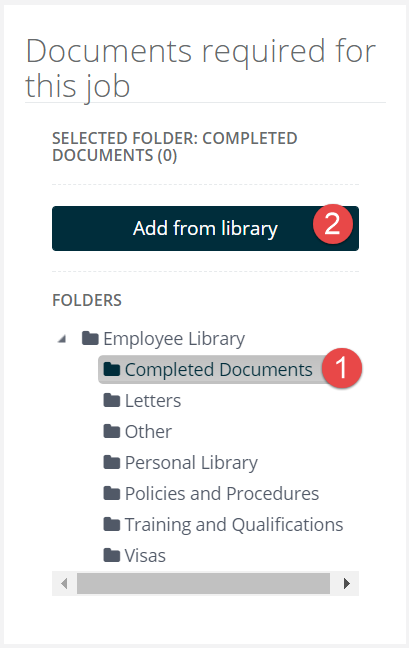 8. Find the respective document in the Organisational Library via the 'Select Documents' popup. 
Click [Select] to attach them to the Job Record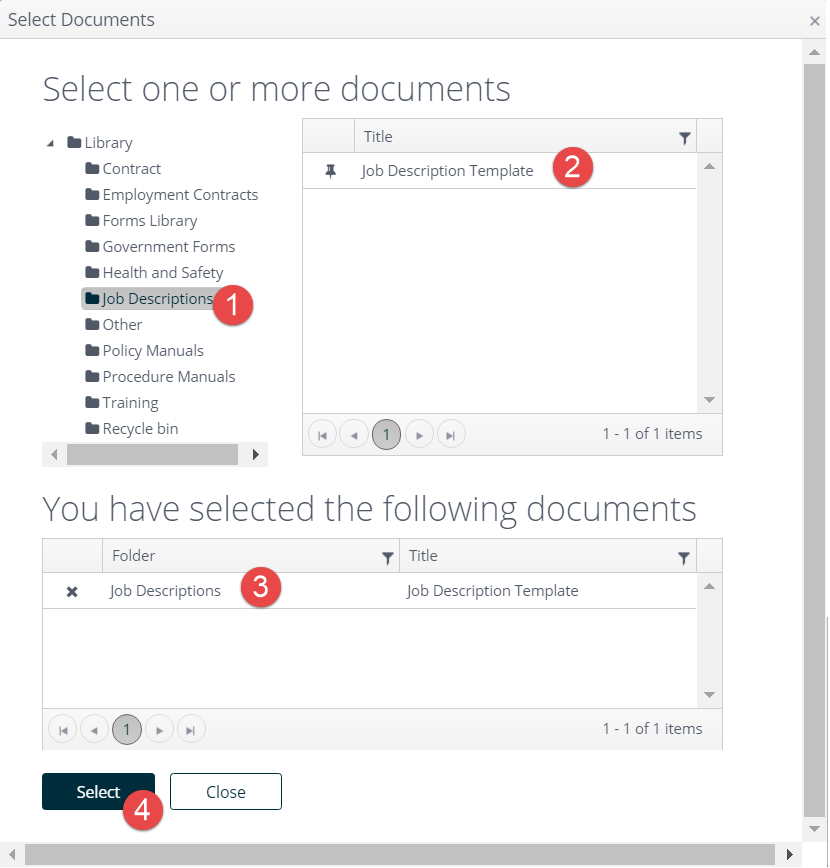 Ensure job documents require a signature
9. Locate and 'Right click' on the newly added document then click 'Sign off required'.
Note: If this is missed, the document won't appear for signoff during onboarding.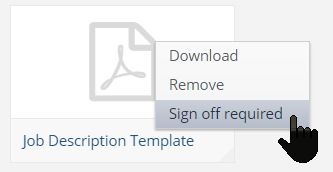 What's next? 
Would you like to know how to attach specific documents directly to the job record?
Contact Us
If you need any more help feel free to send us a message by clicking on the "Leave a message" icon
Or you can call us on 1300 352 734
You can also email our support team on Support@flarehr.com.