When adding new employees into Flare you can choose whether to issue them a contract from an existing Flare contract template or whether you want to use a custom PDF contract. To use a custom PDF contract, follow the below instructions.
Follow Me.
Proceed with creating a new employee, details of which can be found in the How Do I Add/Create a New Employee
Under the "Employment terms and conditions" title, select the Use a custom employment contract radio button.
If the employee is required to sign the employment contract, select the checkbox titled Employee must sign the custom employment contract.
Select the Upload button, provide a title for the document, and then select a PDF document to upload.
Select Onboard employee to trigger the onboarding journey and to send the welcome email to your new Employee.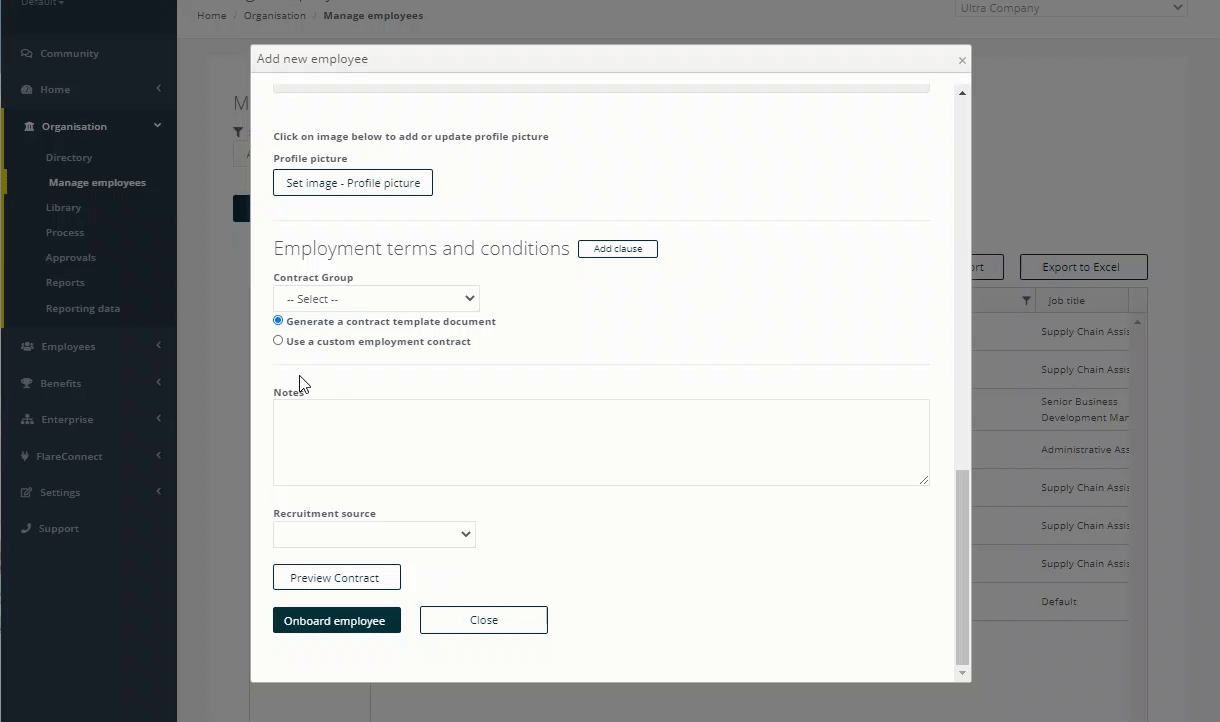 Note: The document that is uploaded must be in a PDF format. You will receive an error message if a document is uploaded that is not a PDF.
Note: The contract is saved to the Organisation > Library > Employment Contracts Created as an unsigned contract
Note: If the contract is to be signed by the employee, Flare will watermark the bottom of every page with the automatic Flare time/date stamp, and will place the physical signature on the top left-hand corner of an additional page of the contract. The additional page is added to the end of the contract.