The 101.
When your business grows and changes, your system security needs to as well.  Make the necessary changes to permission group settings in Flare to ensure everyone has relevant access at all times. Follow these steps closely to keep your permissions fresh.
Read Me.
 

 

A permission group is set of security permissions, grouped together and designed to be assigned to either a group of users, or individual users.

The set defines the information and functionality that members of the group will have access to.

 

 

It is important to note that the security setup will have a significant impact on the use and access of your system.

The only permission groups that can access making changes to the permissions are those that have the Secure group box ticked  
In order to access a page within Flare, a user will need the following:
To be a member of a permission group
To have the relevant permission turned on within the group
To have menu access turned on within the group
Follow Me.
1. From the Menu, select Settings, then Security.
 

Security permissions are split up into different Permission areas

A Permission area is a category that contains permissions
2. From the Permission Group drop-down list select a group.
3. Click on the Members tab.
4. Click on to the Work groups field to make a list of existing Work groups appear.
5. From the list, select a Work group that you wish to add to the current permission group.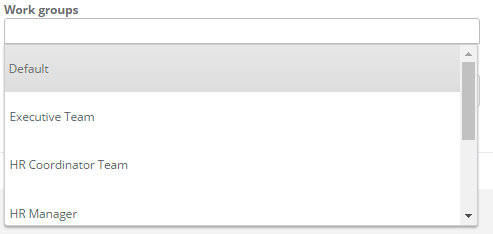 6. To add a single Employee to a permission group, type their name into the Person share field and a list of matching name will appear to select from.
7.  Select the required Employee from the list. Their name will now be listed in the Person share field.

8. To remove a Work group or a Person listed, click the  
 next to their name.