Flare can issue different New Employee Welcome Emails to different types of employees. For example, some employees may require different information prior to starting their onboarding with Flare. To manage this, Flare provides you with the ability to create multiple versions of a welcome email.
This article outlines how to create another version of a welcome email and the steps required to set up multiple versions of the New Employee Welcome emails.
Follow me.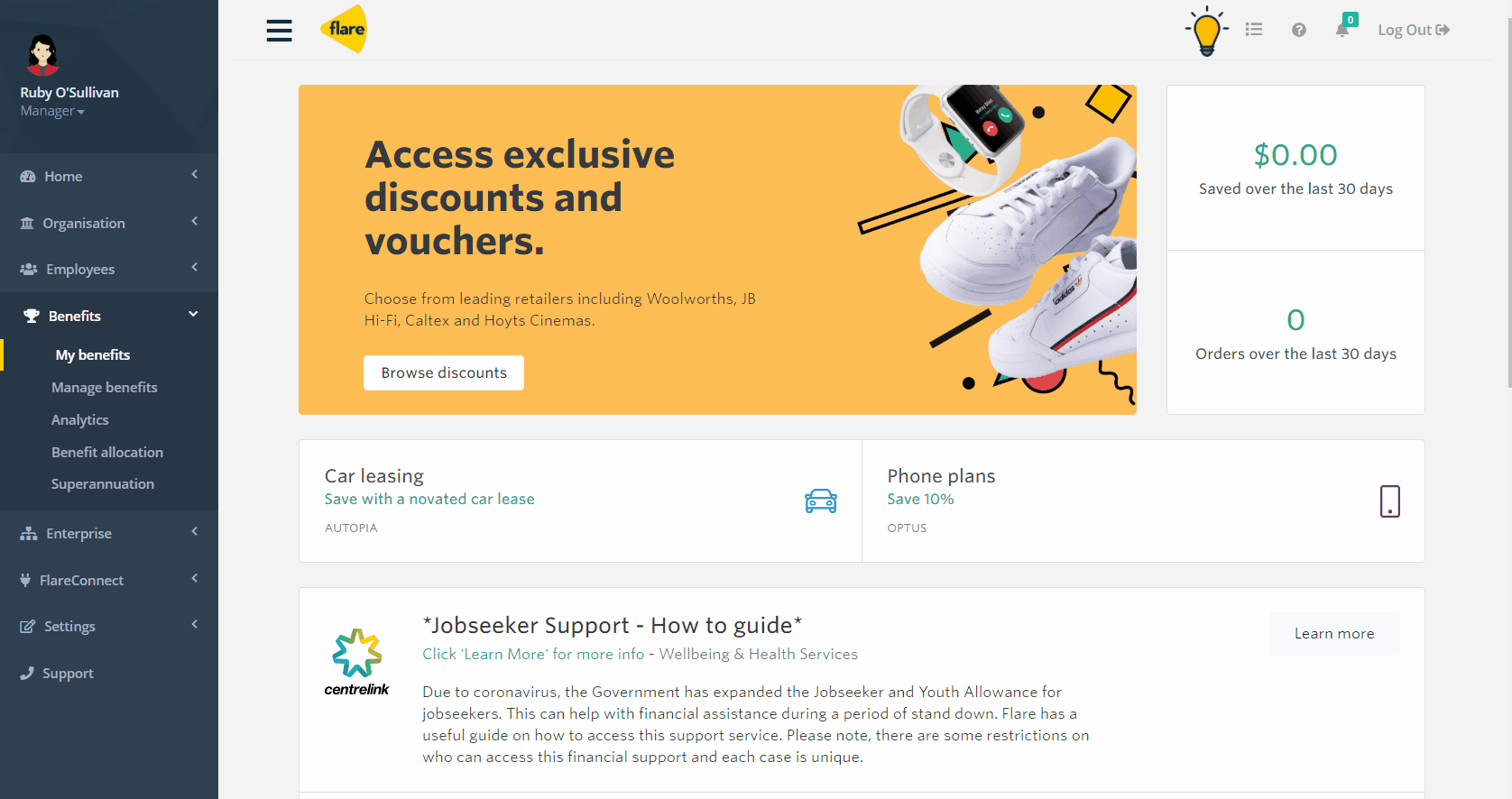 Navigate to Settings > Rules > Template Documents
Select on New employee welcome under the Template Documents dropdown
Click on Add New to add a new version of the welcome email and edit accordingly by clicking on the Edit button on the relevant line item (For more information on how you can edit your welcome emails click here)
Once completed, navigate back to the line item and click on Edit filter. An Apply filter window will pop up which will enable you to create the logic to who gets this email (also known as creating Filter Queries). For more information on how to set up a filter query, please click here.
Once completed click on Update and then Apply
Once it has been applied, you will see it appear in the line item of that welcome email template
Top tip: you can check if the filter is giving you the desired results by clicking on results to preview what who the system will direct it to.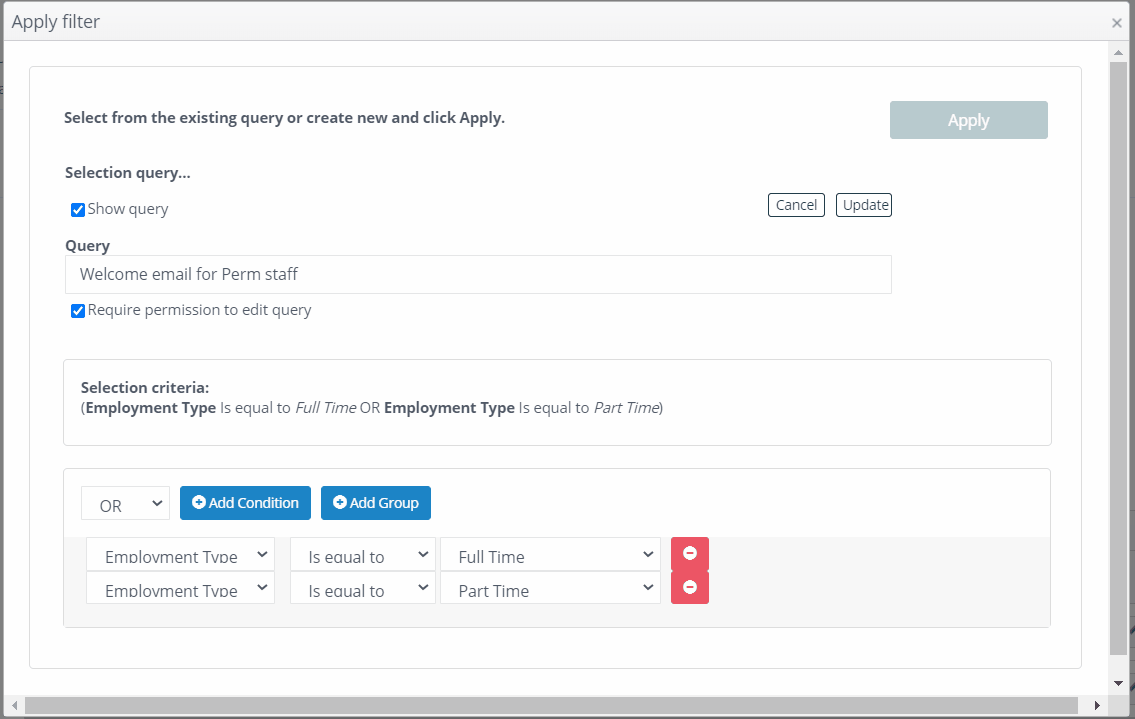 To learn more about filter queries, click here.