By using the Flare app you provide your employees with a wealth of resources to support their wellbeing and maximise the employee experience with benefits to attract and retain staff, including:
Perks
Discounted Store Cards
Curated events
Wellness content
Card-linked offers
When an employee downloads the Flare app they'll need to register to link with your organisation. Please note if an employee does not go complete this they will not be able to login to the Flare App.
To register, your employee must:
Go to the Flare Website and login;
Navigate to the My Benefits tab; and
Select Sign up for Flare App

This will then open another tab where they will go through a sign up flow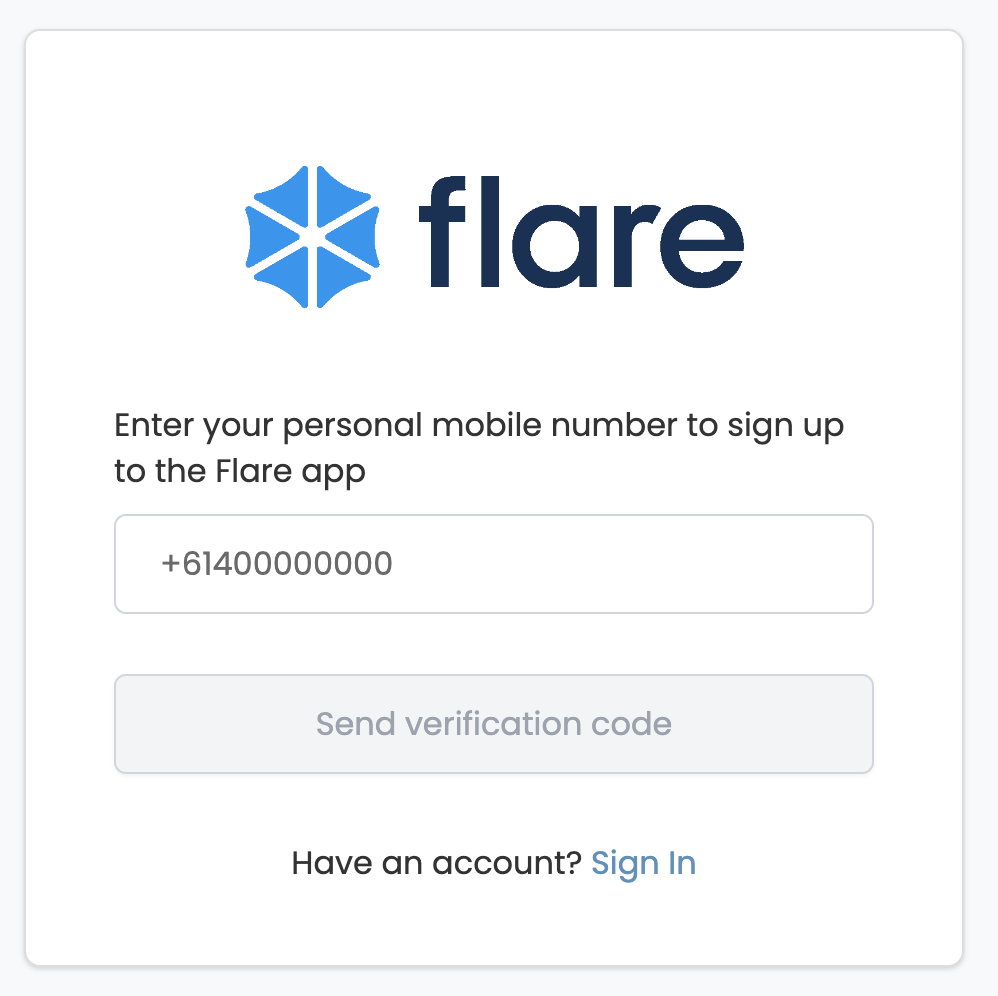 After signing up employees can select "sign in" to sign in with their mobile number, where they will then be provided with a QR code which they can use to locate the Flare App on the App Store or Google Play.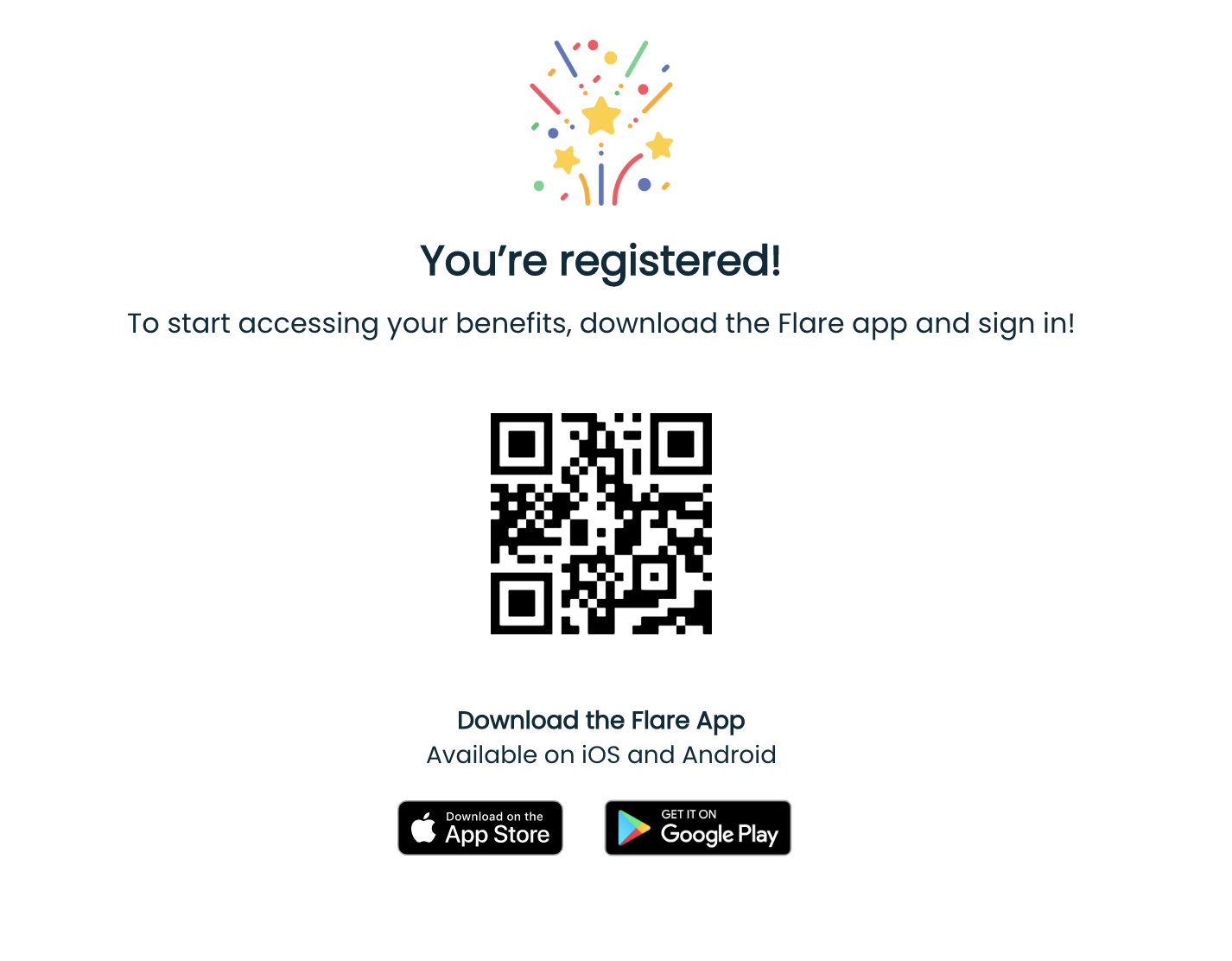 Once your employee has downloaded the Flare app and logged in they can then access all your benefits on offer!