From time to time a candidate that has never started with you, might return and needs to be rehired on Flare. You can simply reactivate the Non-Starter and assign an Onboarding process accordingly.
This process is different to rehiring a previously terminated employee.
Follow Me.
The below steps go through the process to re-activate an employee.
1. Go to Organisation > Manage Employees and select Non-starter from the drop down list
2. From the Manage Employees list, select the 'Set status' button next to the Non-Starter's name in the list.

3. Set Status to 'Recruited' with today as the effective date for the employee. Click Update Status.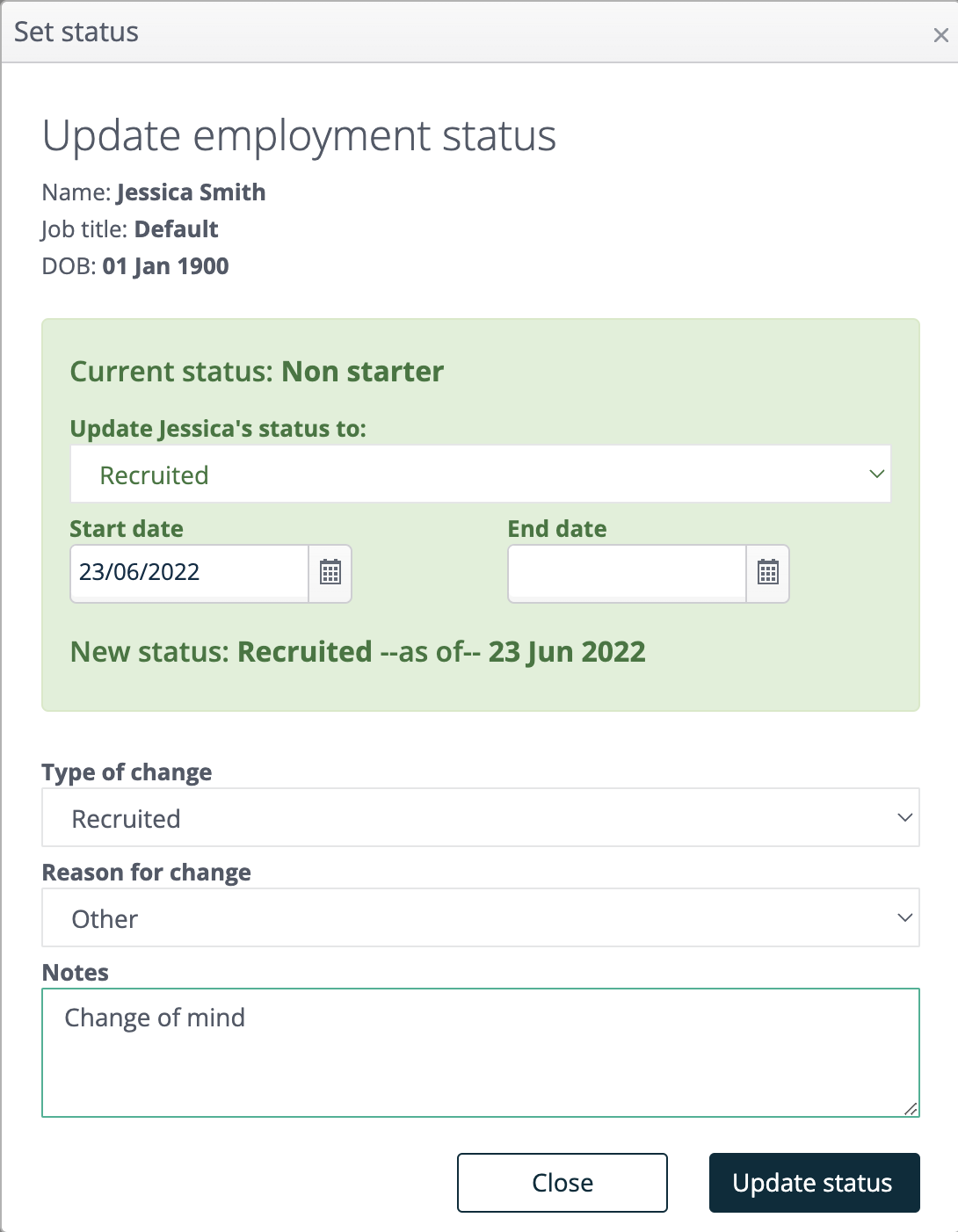 4. You might need to approve this change under Organisation > Approvals.
Note: The employee now has access to Flare, but has not been sent a Welcome Email and has no Onboarding process allocated to them.

5. Navigate to Settings > Account > Maintenance
6. Select the employee's name under Reset active process instance for employee, select the Radio button next to Onboarding and click on Reset Employee Instance

7. Scroll down to Resend welcome email to employee, enter the employee's name and click on Resend Employee Welcome Email

The employee can now log in and complete the assigned Onboarding flow accordingly.