The Flare text editor is a tool used to construct and format text and documents in Flare. This tool can be used for contracts, welcome emails and Smart Alerts. This article will show you how you can use tables within Flare's text editor.
For more tips on how to use the text editor in Flare, click here.
Follow me.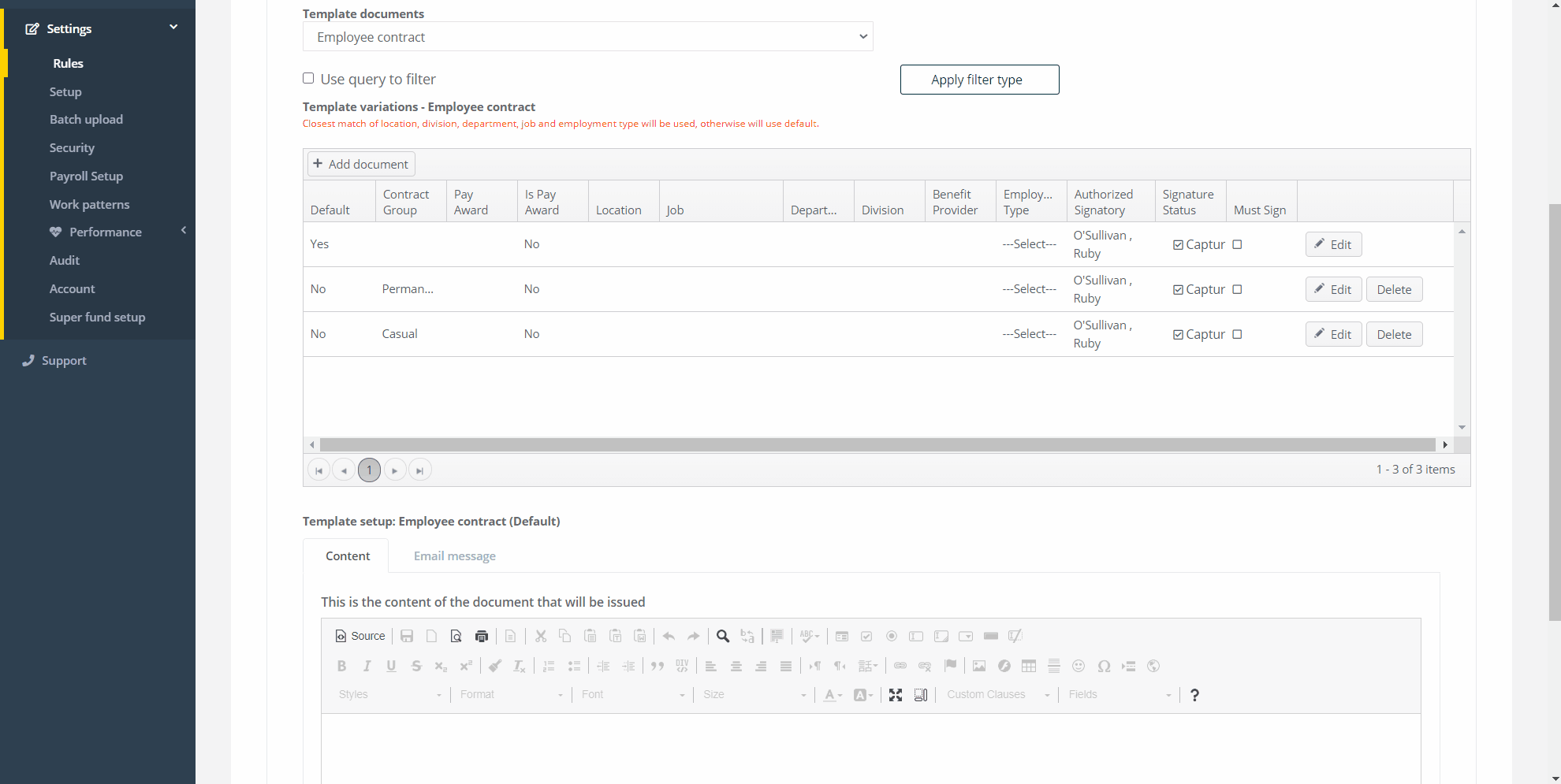 Navigate to the text editor.


*The above example is located in Settings > Rules >Template Documents > Employee contracts.

Click on the table icon located in the second row of the editor to add a table.
A Table Properties window will pop up, use this to determine the size of your table as well as the number of columns and rows.

Tip: for contracts, the optimal size is 700 in width, 3 columns, 3 rows. You can also use the Headers option to automatically bold the text in the first row or column. You can also navigate back to this pop-up window by right-clicking on the table and selecting Table Properties.


To change the cell sizes, right-click on the table and select cell > cell properties.

Tip: For contracts, optimal size is: first column 5%, middle column 90% and third column 5%.

Once completed, you can now put your content into the tables and additionally create tables within tables
Below is an example of how this can be displayed: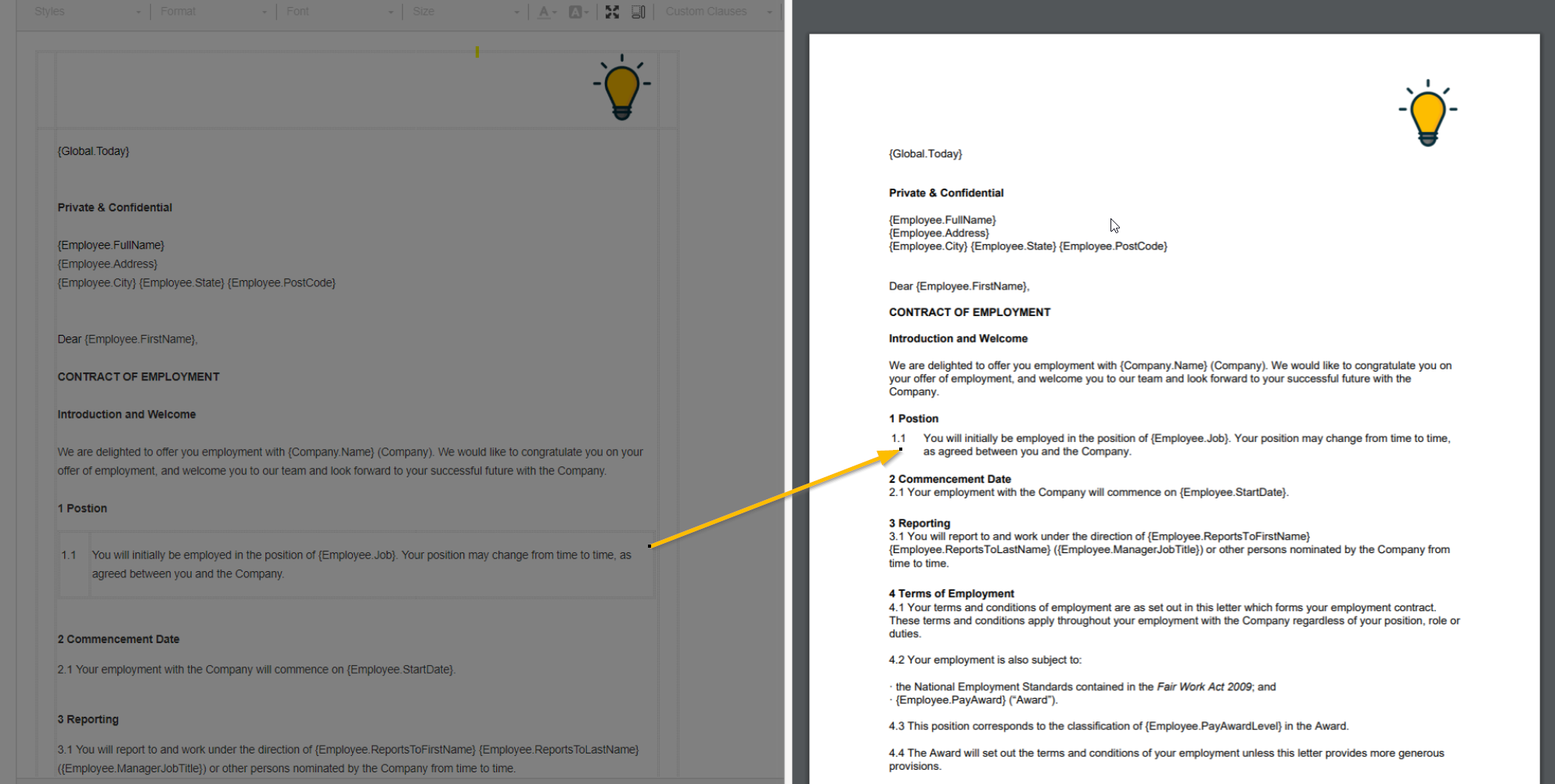 Note the spacing between clause 1.1 and the text in comparison to clause 2.1.