Benefits 2.0 are accessible through Flare through a uniquely generated URL on the my benefits page.
You may not access Benefits directly via URL.
How to access Benefits 2.0?
After an employee has been added to Flare, they may access Benefits by navigating to Benefits > My Benefits and clicking the billboard. This will open Benefits in a new tab via a generated URL.
Please note that in order to access Benefits, an employee will require access to the My Benefits menu and have a complete profile.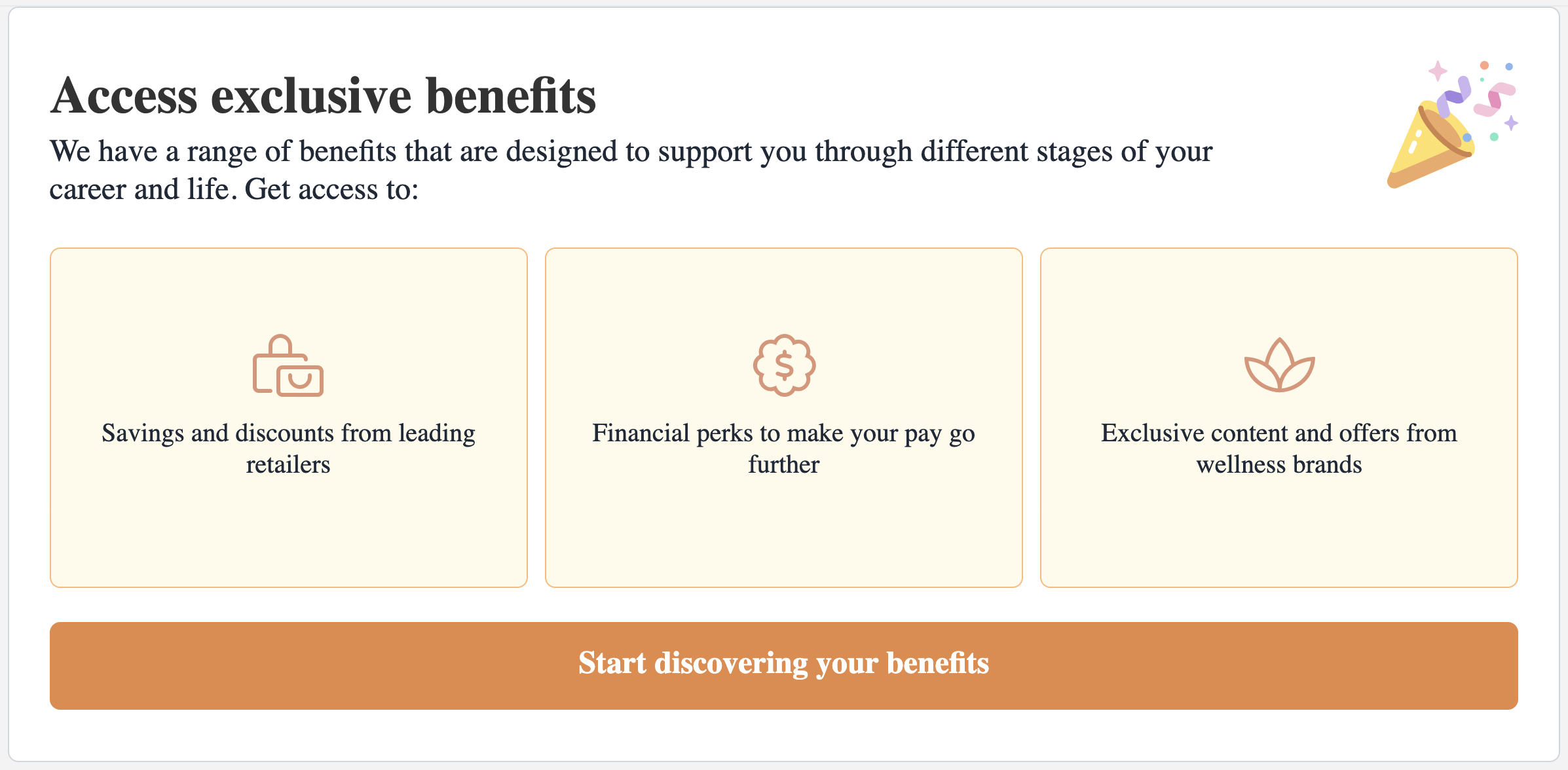 How to remove access to Benefits 2.0?
After an employee has finished their time with your business, their access to Benefits is removed on their status being set as 'terminated' in Flare.
While a user in unable to be directly removed from benefits, a terminated status in Flare will prevent their access to the platform and the uniquely generated URL that provides access to benefits.