File things in a way that is logical to you by creating your own folders and uploading the employee files you need into your Flare Documents. Keep your paperwork organised and logical for quick referencing anytime, anywhere.
This article will outline the functionality of Employee Documents.
Follow Me.
From the Menu, select Employees > Documents.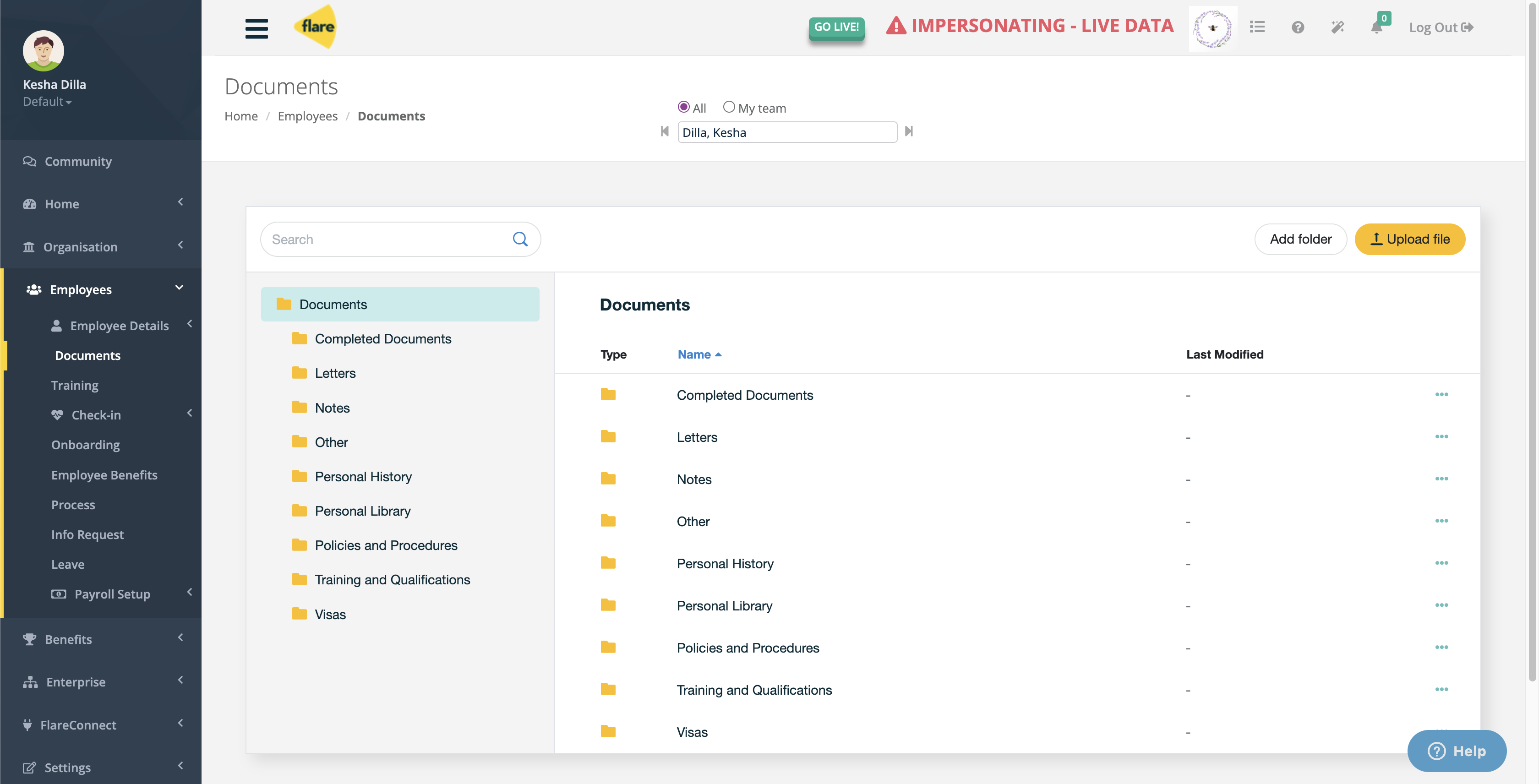 Add folder
1. Click on Add Folder
2. Type new folder name and click Add Folder
Note: Any added folders will also be added across all employees' Documents pages.


Upload file
1. Select the folder and click Upload file to add a document from your computer or Drag and Drop a file into the page
See more information here.


Folder structure
All available folders can be selected from the left-hand side
Any subfolders or documents contained in the selected folder will appear beneath the parent folder on the left hand side, as well as in the expanded library in the right-hand side

Type
The Employee Library can contain the below file types:
PDF file -
Word file -
Image file -
Other file -
Download a file
1. Click on the

button and select Download

Rename a Folder
1. Click on the

button and select Rename
2. Enter the folder's new name in the pop-up and click Rename


Delete a file
1. Click on the

button and select Delete then click Yes, delete in the pop up.