At Flare, keeping everyone's data secure is a top priority.
Two Factor Verification is an authentication method that requires two pieces of evidence. It requires you to verify your identity using your employee email address before you can log in to your Flare account if you have access to another employee's:
Follow Me.
Any user with access to another user's full details or TFN, will need to verify their identity by entering both their password and a 6-digit verification code. The verification code will be emailed after successfully entering the password.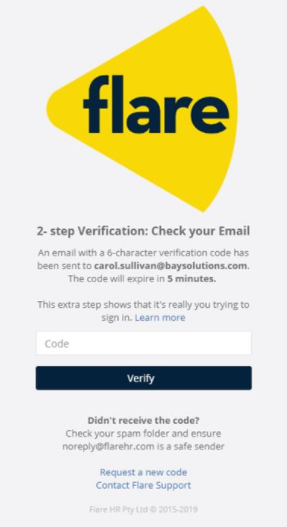 After signing in, the account can be securely accessed as usual. Without both the password and the verification code, access to the account is denied.
Two-factor verification is required every couple of days.
Note: Two-factor verification is required by the ATO and cannot be disabled.