This is the best way to rehire a terminated employee, applying the below will re-activate the employee to the same specifications as when they were terminated.
If the employee is changing employment type/ salary etc, make sure to change these details before you "rehire".
To change the details use the knowledge base article: How to update a terminated employees details
Go to Organization --> Manage Employees and select Terminated employees from the drop down list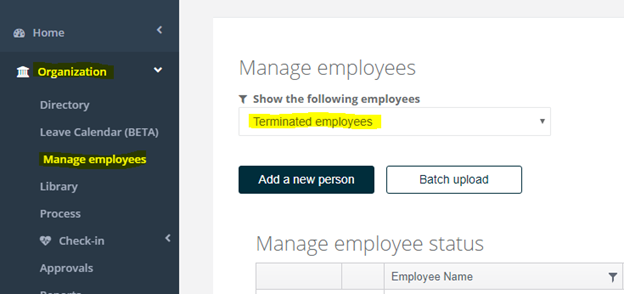 Select the employee from the Terminated employee list and click Set Status as highlighted below;
Change Status to Active and Start Date to a date that you want the employee as rehire. Update the rest of the details and Click Update Status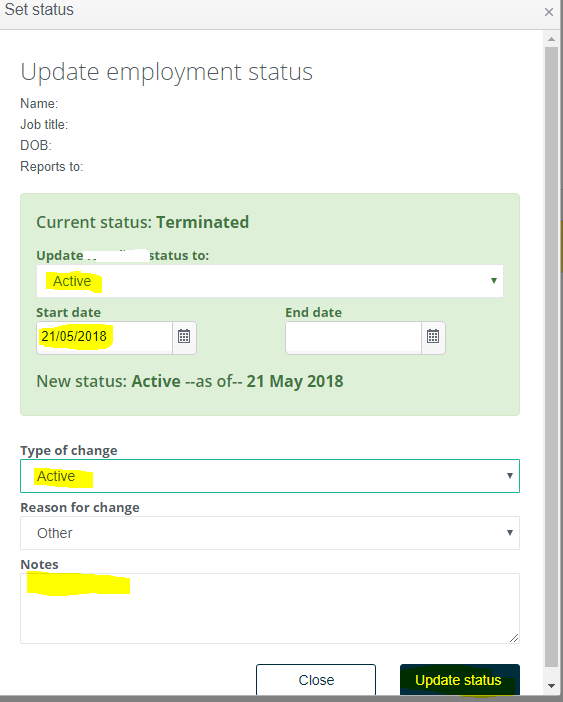 Check for any Approvals if required.
Once Approved (if Approval required), Status will be changed to Active for the employee.
In Employee details -->  Role screen, Payroll date will be changed to the Effective Date as selected above.