If your tax details change you will need to edit them in Flare to make sure all information stays correct and relevant.
This article contains details about changing your tax information, for an article explaining how to complete your TFN declaration click here.
Follow Me.
1. Head over to Employees --> Payroll --> Tax Setup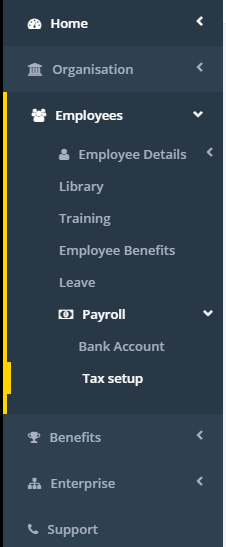 2. From here you can update your number or other details relevant to your Tax setup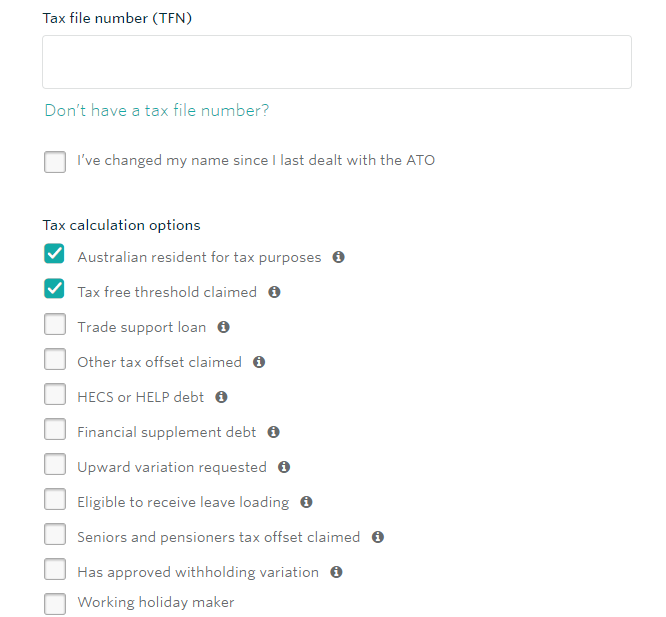 3. Once the information is up to date click 'Submit'.
Note: You can also click 'Save' to save the details to be submitted later if you're not sure about something.
Note: Once submitted your information will be automatically sent to the Australian Tax Office
If your employer uses FlarePay
4. Once submitted, you will be asked to confirm the date these changes should apply from.
In the Change Management pop up, please complete the following:
1) Set the Start date the change should apply for (this can be a past date, too).
2)&3) Give your employer some more details around the change (you can select options from the dropdown).
4) Click on 'Ready to submit' to confirm the date and change details
5) Add some Comments if you would like to give your employer further details
6) Click 'Submit' and the changes will flow straight through into payroll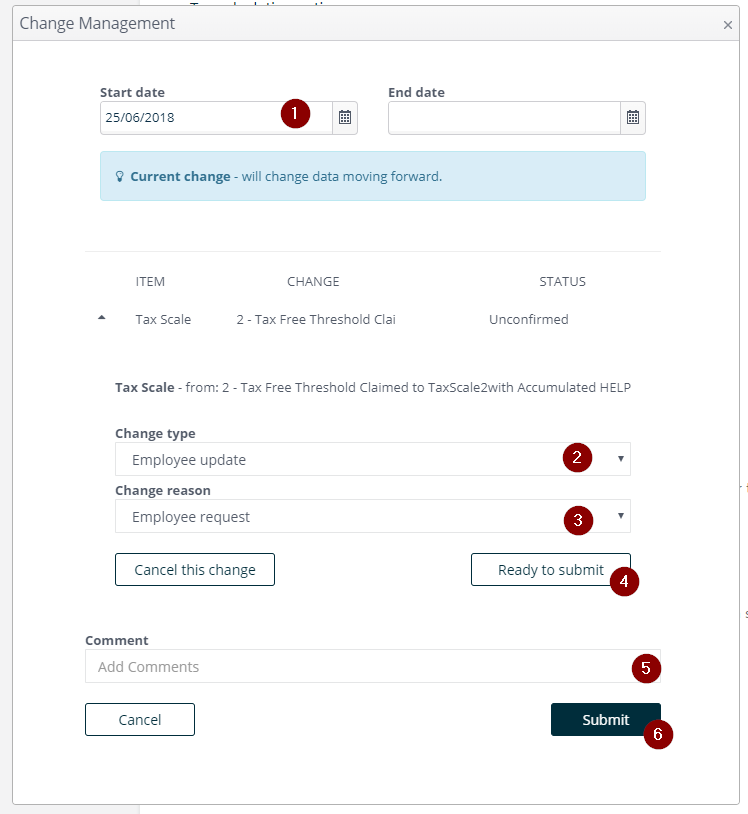 For more information about your TFN, such as how to apply for one or how to find yours, click here.
For more information about Tax calculation options, click here