The 101.
Once you've setup your job records (templates) and if you've setup a 'Sign Job Documents' step in your onboarding workflow you'll then need to make sure there are documents attached to the job that are able to be signed.
No attachments = nothing for the employee to review and sign.
Follow Me.
Go to Settings > Setup > Jobs. Select the Job you would like to add a document to.
Locate the 'Documents required for this job' section of the Job Record:
Select 'Completed Documents'
Click 'Add from Library'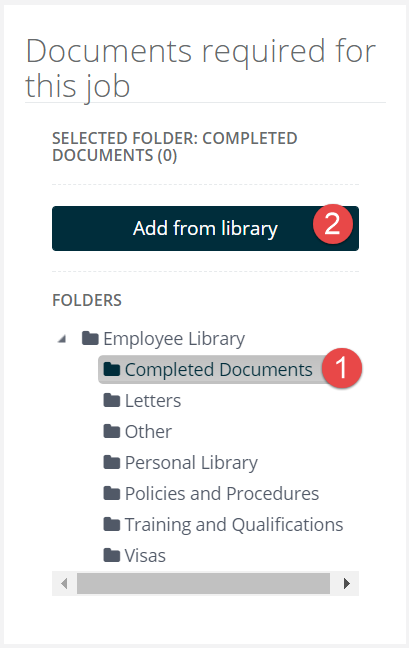 What you're doing here is saying 'When the employee has completed the Sign Job Documents step in onboarding, put a copy of any documents they've reviewed in this folder'.
Select the relevant documents
Because you've clicked 'Add from Library' you'll be presented with the 'Select Documents' popup. 
Select the Organisation Library folder in which you've stored your relevant Job Documents
Select the pin for the relevant document(s) for the Job Record you have open (ie. PD, SOP's or Policies only relevant to this job)
The selected document(s) will appear in the 'Selected' window
Click [Select] to attach them to the Job Record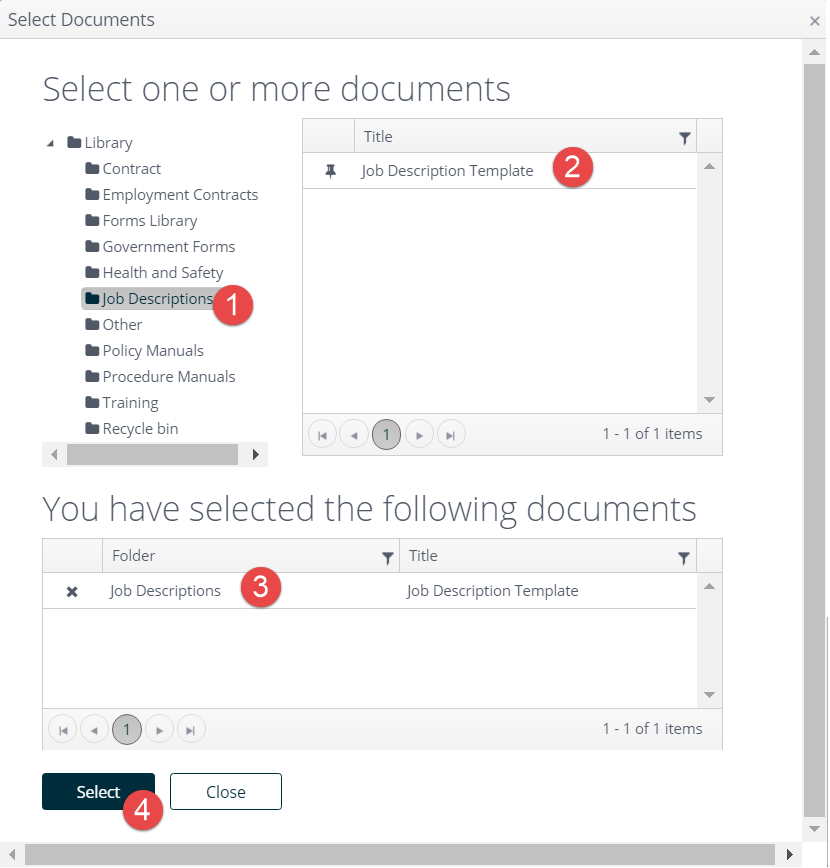 Make sure you do this part, its the most important!
Locate and 'Right click' on the newly added document then click [Sign off required].
If you don't do this then the document won't appear for signoff during onboarding.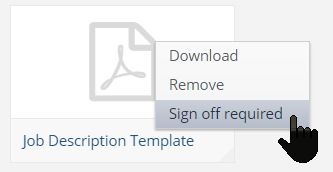 If you've followed this process from start to finish it means that any employee attached to a job will be presented with the documents you've selected to review and sign during onboarding.
Need assistance?.
If you need any more help feel free to send us a message by clicking on the HELP icon in the bottom of this page or see the FlareHR Support page