Giving the right level of permission to your employees and managers is crucial to allow for the most effective use of the Flare platform.
Flare's permission settings allow you to take security to the next level:
Note: It is important to take care when working with permission group set up, as this can have a significant impact on the use and access of your system. Please contact Support should you be unsure.
Overview.
Setup Permission Groups by Legal Entity
You can link permission groups to legal entities. This is great when your Payroll team in one entity should have different levels of access to the Payroll group in another entity.


Greater Control
Our permissions are divided into 5 types; Self, Direct reports, Reporting line, Team and All.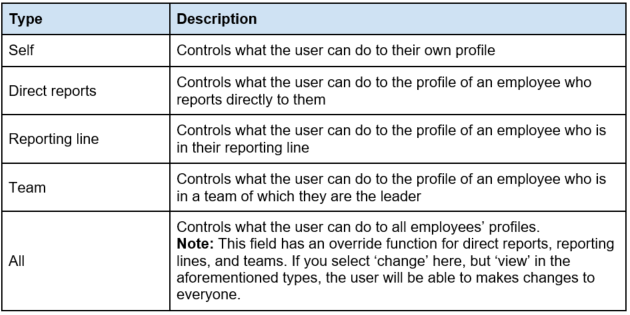 Each permission is controlled in one of two ways.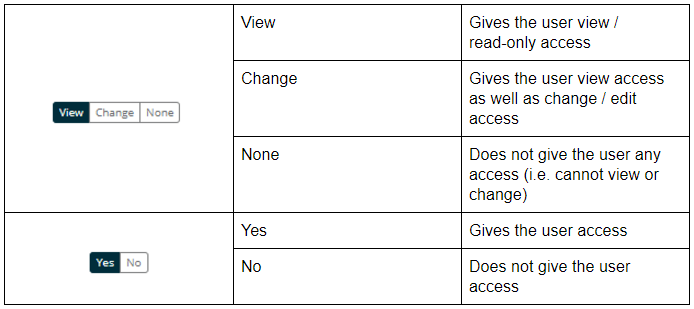 Permissions are grouped into four categories:
Standard:

Permissions that control basic functionality and information on the platform.

E.g. Adding documents, changes to employees' basic details.


Secure: Permissions that control sensitive employee data or account information/processes.

Be careful when changing these!

E.g. employees salaries or access to changing the Organisational Chart.



Global:

Permissions that do not relate to specific employees, but rather apply to actions affecting the entire platform.


E.g. the ability to create an employee or the ability to change Announcement settings



People:

Permissions that are directly related to employees,

E.g. the ability to view/change an employee's profile or the ability to submit a leave request.

Permission groups that are entity based, apply to people in that entity only, so an entity based permission group does not have any Global permissions.
Note: Because entity based permission groups do not have global permission, changing a security group from global to entity based will remove all global permissions from that group.

Information on each permission
Hover over an 'i' icon on the security page to view a description of the permission.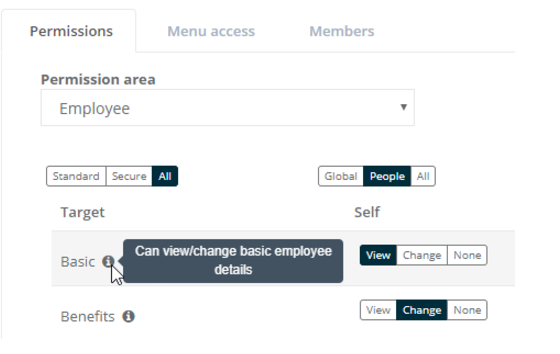 What's next?
Ready to make some changes? Learn more about navigating and setting up Permissions here.