The 101
FlareConnect lets you export data from FlareHR using the following predefined extracts that are provided as standard with your account:
New Employee Data
Leave Requests
Timesheet Data
Want to customise these extracts of build new ones (i.e. in a specific format that suits the import needs of one of your other systems?) - If so.. take a look at this article.
Access to this area requires certain permissions. If you do not have access to this area, and have the permission to edit security settings follow the steps here to enable it (or contact your administrator for help).
Follow Me.
1. From the Menu, select FlareConnect
2. Select Payroll export
3. Locate the Data export title menu
4. Select the kind of export you wish to perform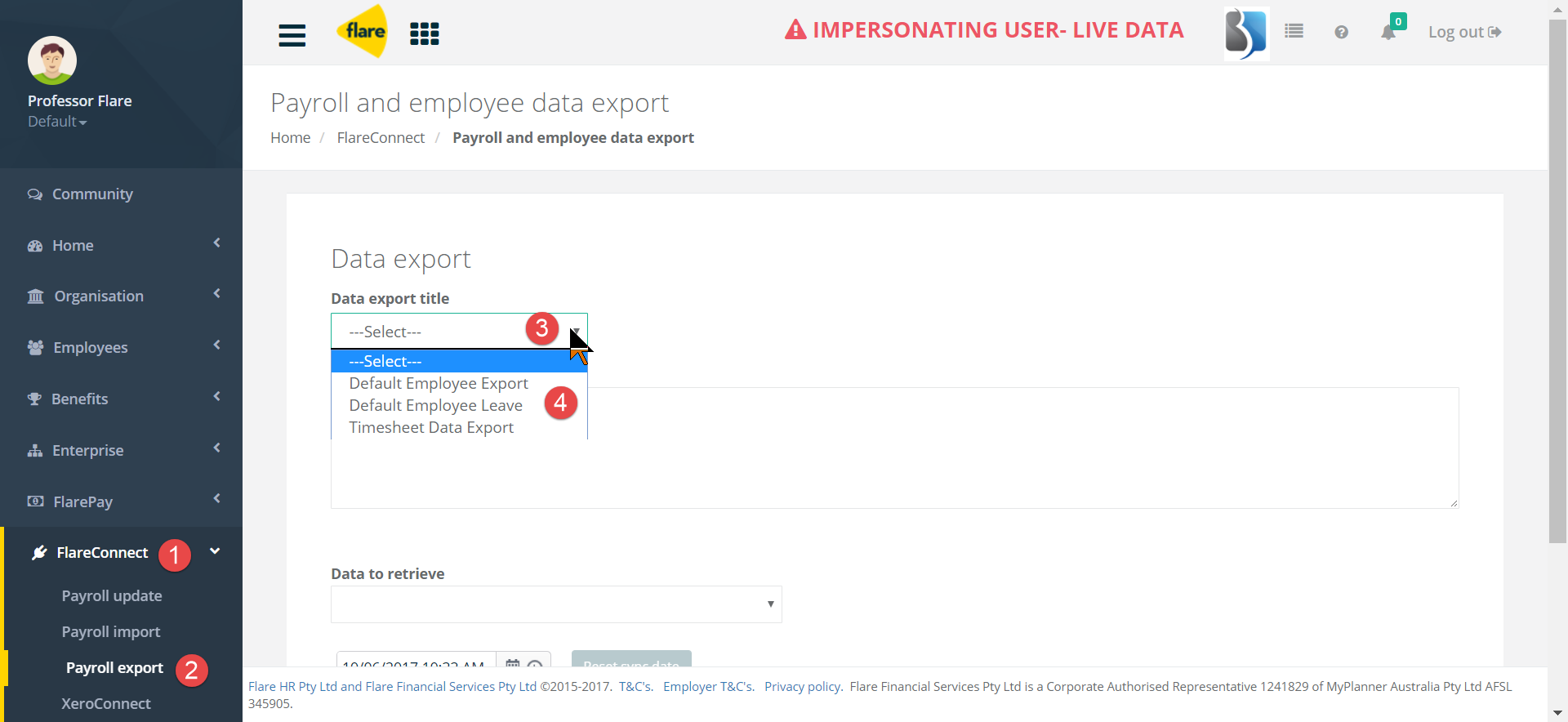 5. Select the data range you would like to retrieve in your export, the options are:
Incremental data (Since last time)
Incremental data - added records only (Since last time)
Incremental data - updated records only (Since last time)
Full data extract (all time) *default option
Incremental data - on-boarded (Since last time)

6. Select the date period (you can also choose to only contain employees hired between chosen dates.

7. Once you're done select Grab my data to export the data.  (Default is via CSV)