The 101. 
From time to time changes are made to employee's payroll details. Flare allows you to easily review all these changes with just the click of a button.
Follow me. 
1. From Menu, select FlarePay --> Payroll Setup.
2. Go to Payroll Audit, you will now see the list of changes that are ready for review.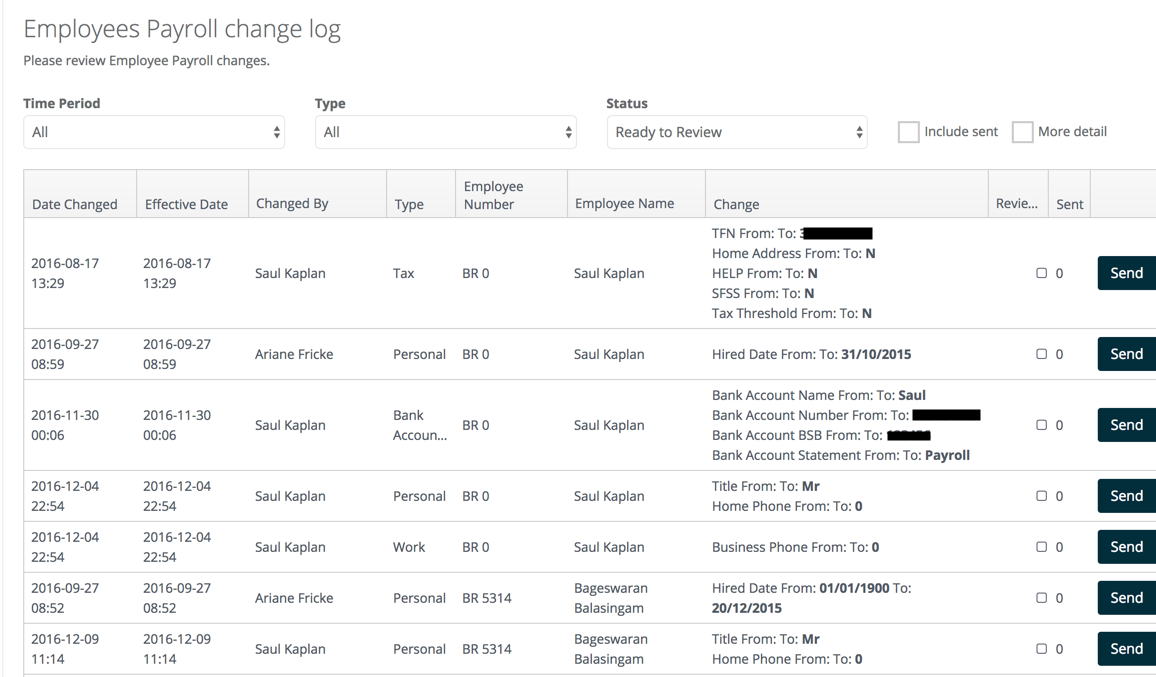 3. Tick the box when you finish reviewing the change.

4. For bulk review, scroll down to the bottom of the page, and click Review All Changes.

5. If you want to see the reviewed items, select Reviewed under Status.

Need assistance?.
If you need any more help feel free to send us a message by clicking on the 
 icon in the bottom of this page or see the FlareHR Support page