The 101.
When setting up an on-boarding journey you have the ability to add a step that allows a new employee to review and sign documents related specifically to their Job. 
This step is commonly used to Provide a copy of the Job Description/Position Description to the employee.
The first step is to setup your job records (templates).  Once you've done that you can continue with the process below.
Follow Me.
Part One - Adding the step to the workflow
Login to FlareHR and then follow these steps.
Click [Settngs]
Expand [Rules]
Click [Process Templates]
Locate the relevant process and then scroll down to find the [Process steps setup]
Click the  button
 Part Two - Setting up the step in the workflow
In the blank step you've just created:
Add the title you prefer (ie. Review your JD)
Allocate the step to one of your on-boarding step groups (usually the same group as the  contract)
Add some text based instruction for the employee
Select [Read and Sign JobDocument] as the content type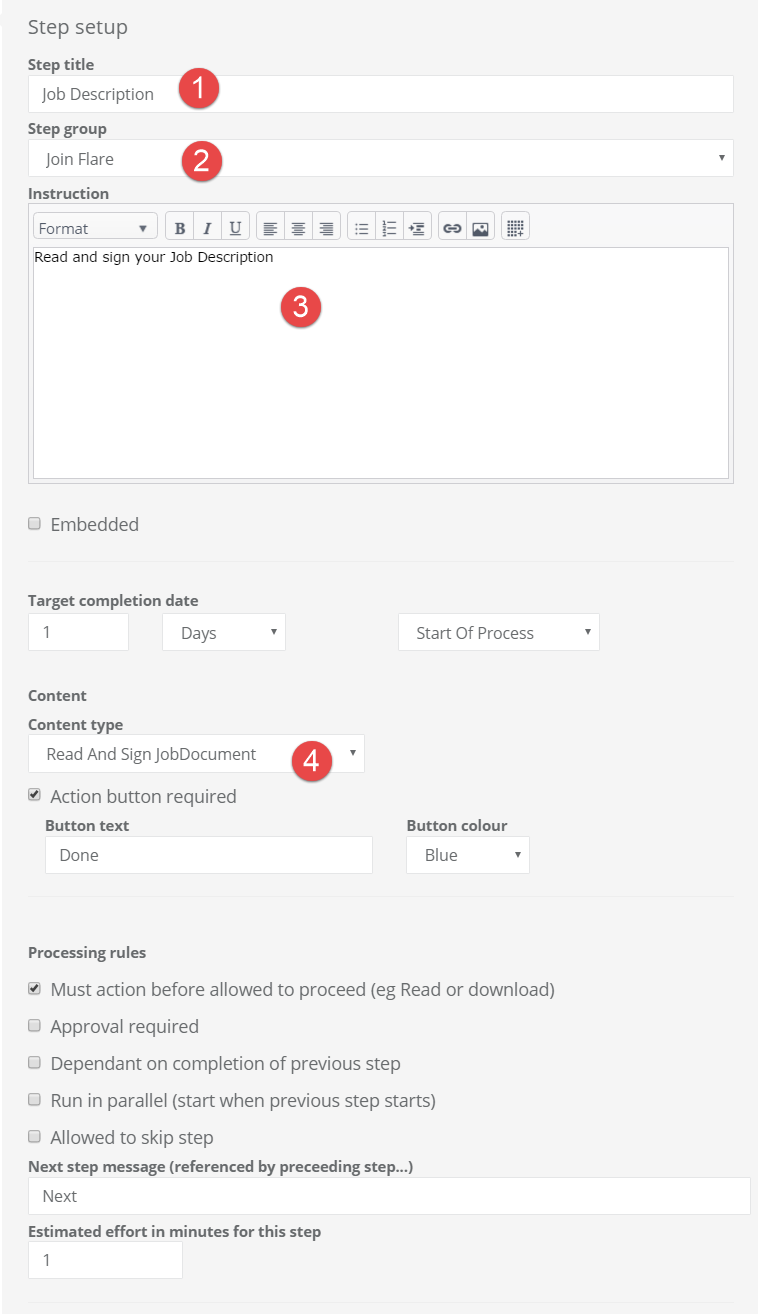 Once done click the 

 button to lock in the change.
Next: Click here to learn how to attach documents to the Job Record
Need assistance?.
If you need any more help feel free to send us a message by clicking on the 
 icon in the bottom of this page or see the FlareHR Support page