The 101
If an employee never begins employment after an offer is sent out then they need to be removed from the employee listing.
Then you can change the employee status to Non Starter.
Please note this can only be done if the employee never begun the Onboarding process
Follow me
1. First thing you need to do is delete the Onboarding process (active instance) assigned to this employee. Navigate to "Settings>Account>Maintenance".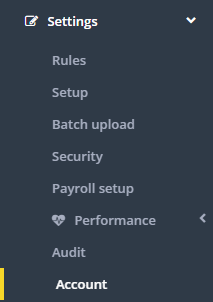 2. Then scroll down to "Delete active process instance by employee" and select the Onboarding instance from the drop down list that was assigned, then enter in the employees name below and click "List all instances".

3. Then head to the Manage employee page as shown below.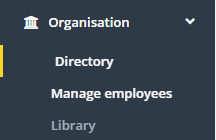 4. Select "Recruits who have been sent letter of offer" in the drop down menu.

5. Select the employee you wish to change to Non Starter.
6. Update their status to Non starter.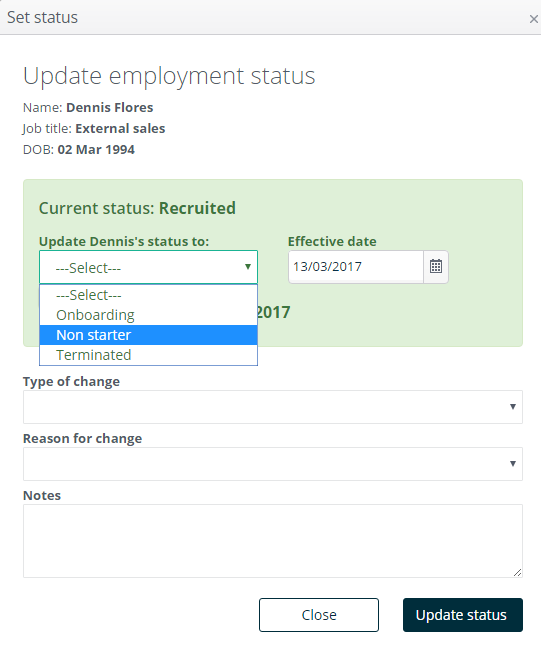 7. Click Update status.